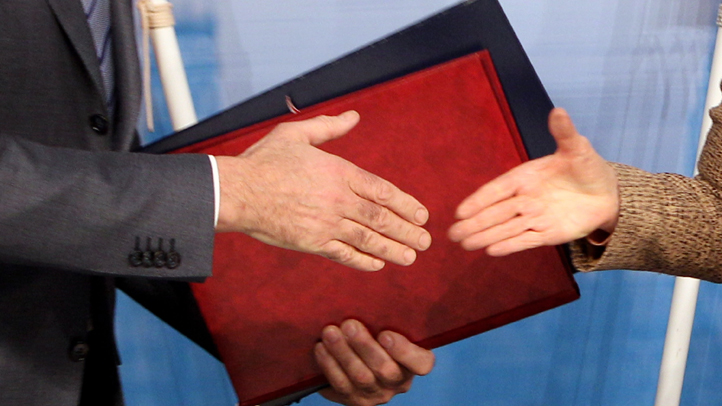 All small business owners have to negotiate at some point, whether with vendors, customers, property owners, or lawyers. You might be tempted to say a number of things to smooth over the process or just get the meeting over with, but as in a lot of situations, some things are better left unsaid.

Here are a few tips from Inc. Magazine on what not to say (out loud at least):

1. The word "between." If you're arguing over price with a customer or vendor, or negotiating a start date for a new employee, this is too vague. You're basically giving up the lead here.

2. "I think we're close." You're tired of talking about it. Yet again, you're giving the other side the upper hand. Instead, create a situation in which your counterpart is as eager to finalize the negotiation (or, better yet: more eager) than you are.

3. "Why don't you throw out a number?" Opinions differ and many people believe you should never be the first person in a negotiation to quote a price. Let the other side start the bidding and they will be forced to show their hands, they say. But some say negotiations end up closer to the first price mentioned. That should be yours.

4. "I'm the final decision maker." When you buy a car, your salesperson doesn't have the final say. He goes to his "boss" and sets up a series of negotiations on price. You almost always want to establish at the beginning of a negotiation that there is some higher authority with whom you must speak prior to saying yes. You don't want the opposing negotiators to know that you are the final decision maker, just in case you get cornered as the conversation develops.

5. "F***you." (These are Inc.'s words). Inside voices, please. Don't get emotional. Keep your composure to unnerve the person who is negotiating with you. And if he or she becomes angry or peeved, don't take the bait. Just take heart: You've grabbed the emotional advantage in the situation.

It's good advice in any situation, really.

Read expanded views on these tips on Inc.com.