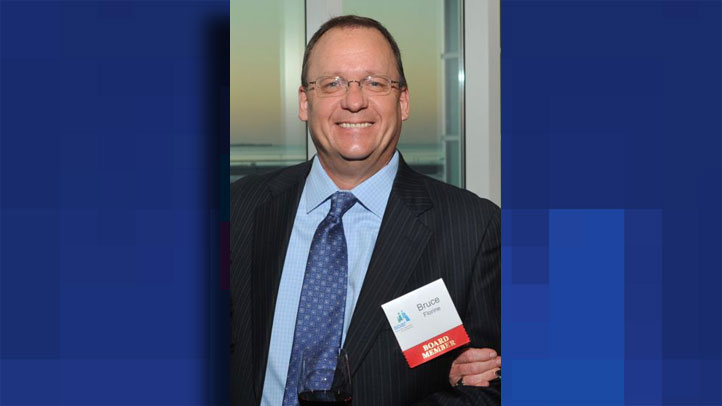 A 52-year-old man who helped organize a Ryder Cup promotional event in Chicago last week was killed Friday morning when a tree fell on him at a golf course in New Buffalo, Mich.

Bruce Florine, a member of the Streeterville Organization of Active Residents, was walking between the first and second holes of the Dunes Golf Course when a wind-blown tree struck him in the head, a close friend told NBC Chicago.

"We have lost a dear friend and a true leader in Streeterville," said SOAR's president, Brian Hopkins. "We are devastated by this tragic accident, and join Bruce's family in grief as we extend our deepest condolences to them."

Florine recently resigned from SOAR's Board of Directors to take a position in marketing and sponsorship with the organization. He was a consultant to The PGA of America and was preparing for next year's 2012 Ryder Cup, which will be hosted in northwest suburban Medinah, said a statement from SOAR.

A promotional event for the cup last week had pro golfers hitting balls off the 16th floor Trump Tower Terrace aiming for a golf green built on a barge floating in the Chicago River.

Florine was described by SOAR as a charitable man who worked closely with the Ronald McDonald House of Chicagoland and Northwest Indiana, and with the PGA Foundation.

"Bruce gave so much of his passion and energy to our community," said Hopkins.

Florine was divorced and did not have children. His ex-wife lives in Florida.

Friends say contributions can be made in Florine's memory to Ronald McDonald House Charities: RMHCCNI.org.

High winds continued Friday morning, even after an advisory expired in the early morning hours. Huge, wind-whipped waves lashed Lake Shore Drive, knocking over joggers and bicyclists on the path.