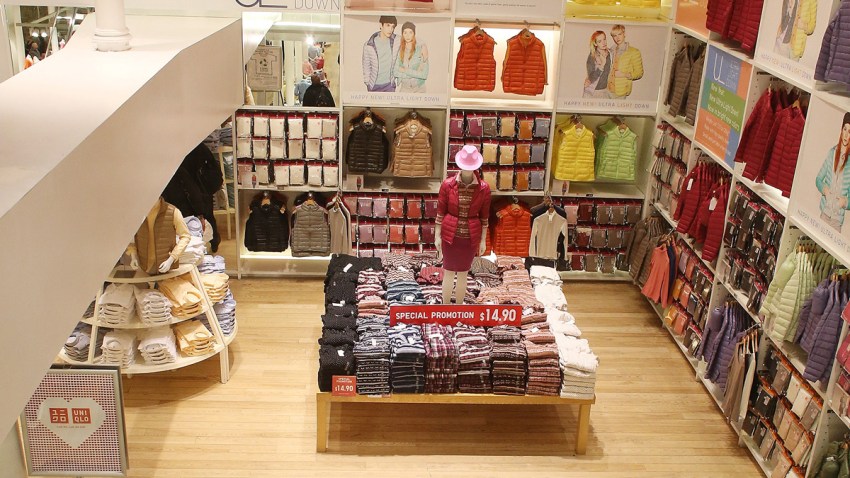 The Japanese retail store Uniqlo is set to open its flagship store — and second largest store — in Chicago this fall.
The retail company set the opening date for Oct. 23, according to the Chicago Tribune. The 60,000-square-foot store will be located at 830 N. Michigan Ave. on the Magnificent Mile. It will be the second largest store after the Fifth Avenue location in New York.
Uniqlo sells casual attire, including sweaters, scarves and jeans, as well as sportswear for men, women and children.
"Chicago is a global city that's home to some of the finest cultural and sports institutions in the world, and we are thrilled to join the city's rich landscape," said Larry Meyer, CEO of Uniqlo USA.
The Chicago store will employ 400 workers, according to the Tribune.
Uniqlo currently has more than 40 stores in the U.S., but the Chicago location will be its first in the Midwest. Worldwide, there are at least 1,600 Uniqlo stores.