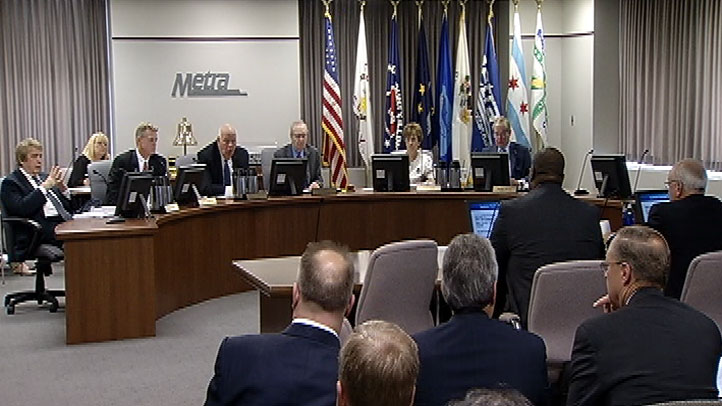 There were new calls Tuesday evening for resignations from the Metra board, as four Cook County Commissioners called for the three board members representing suburban Cook County to step down.

The resolution, introduced by Cook County Commissioners Gregg Goslin, Tim Schneider, Elizabeth Gorman, and Peter Silvestri, cites the Metra board's agreement to pay a massive settlement to ousted CEO Alex Clifford, and their failure to utilize an insurance policy which could have paid Clifford for a fraction of the over $700,000 payout to which the board agreed.

"The continued lack of proper oversight by the Metra Board of Directors has cost the taxpayers and ridership significant dollars and resources," the board members said, asking for the resignations of Arlene Mulder, William Widmer, and Don DeGraff.

"The public has grown suspicious and skeptical as more allegations surface," the resolution continues, "making it impossible for the remaining Metra board members to continue in their positions with any public confidence."

Ironically, the call comes on a day when the decimated Metra Board took some official action, naming Don Orseno to the title of interim Executive Director. Orseno had been sharing those duties with a fellow deputy CEO, Alex Wiggins. Acting Chairman Jack Partelow cited his railroad experience, in giving him the job on a full time, albeit acting basis.

The Cook County resolution will be considered at the next scheduled board meeting in September.