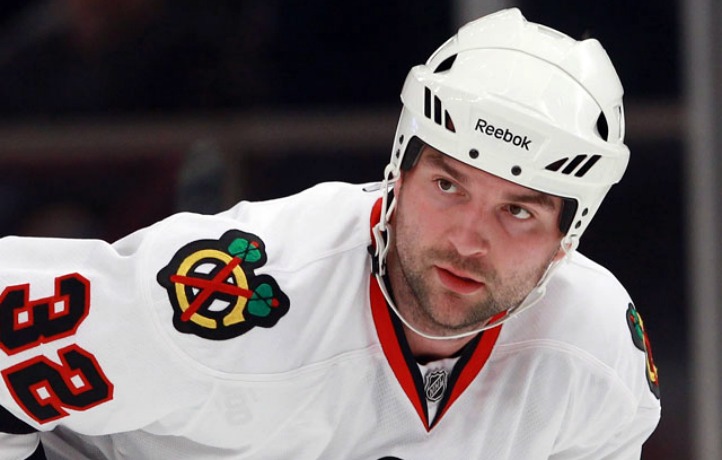 Avid Hawks fans may have noticed an Internet kerfluffle over John Scott's performance on Friday.
He got an assist on a goal he had nothing to do with, didn't fall down, got into a fight that served no purpose benefitting the Hawks, then the Chicago Tribune's Chris Kuc voted him the Second Star of the game. He followed this up with an entire game story in the next day's paper about what a difference Scott made.
I couldn't help but feel that this was a thumbing of the nose at all Hawks bloggers. I and many others have showered Kuc's and the other beat writers' twitter feeds with questions and criticisms of Scott and the fawning coverage the big doofus gets. We want to know why he keeps playing when he doesn't do anything. The people with the team won't ask, and they defend Scott because he happens to be a great person and makes their job easier.
But part of their job is to separate the player from the person. I and other bloggers don't have that problem. John Scott might not be a detriment to the Hawks, but he doesn't help on most nights, either. He skating challenged, his hockey decision making is spotty because he seems to get caught in the offensive end a whole lot, and the so-called "protection" they claim he provides is a myth. He can't protect anybody because he's only out there four minutes a night. Secondly, no one will fight him because of the size difference. Third, he's too much of a defensive liability that teams would want him on the ice more. Joel Quenneville is telling everyone what he thinks of Scott by only playing him sparingly.
And it haunts the Hawks on nights like last night when a d-man is lost for the game. Then Scott has to play as much as they can afford, which is still only 11 minutes. And on a night where the Hawks were cruising, Duncan Keith still has to skate close to 30 minutes. It's hard to limit minutes with only five D, but it can be done in a game as much a breather as that one was.
But the Hawks media ignores this. They think we're silly for making such an issue of someone who only plays single digits in minutes. But we make the issue because of how little he can play.
But hey, at least we're making an influence now, right?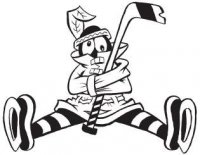 Sam Fels is the proprietor of The Committed Indian, an unofficial program for the Blackhawks. You may have seen him hocking the magazine outside the United Center at Gate 3. The program is also available for purchase online. Fels is a lifelong 'Hawks fan and he also writes for Second City Hockey .