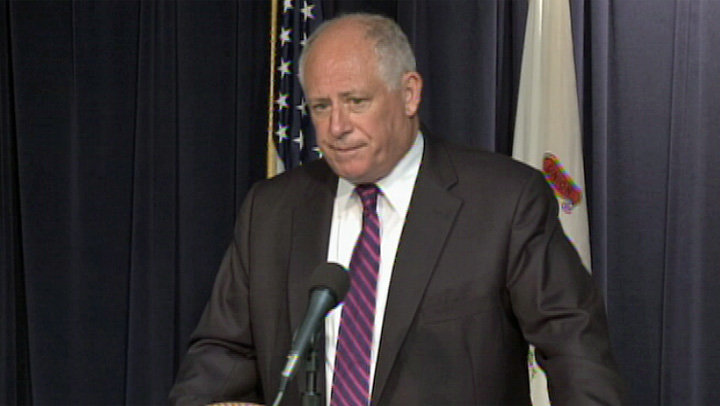 Wisconsin unrest delayed it, a fake Quinn appearance stretched it and a welshing accuser provoked it.

But in the end, Gov. Pat Quinn said Monday he will make good on a football bet with Wisconsin Gov. Scott Walker, according to the Chicago Tribune.

Back in January, Quinn bet Walker the Bears would beat the Packers in the NFC championship. He was so confident that he agreed to volunteer at a Wisconsin food pantry while wearing a Green Bay jersey if he lost.

Well, we all know how that match ended.

The governor planned an appearance at a Milwaukee food bank in February but canceled it because of the union-rights struggle in Wisconsin. Since then, he never got around to making good on the bet, though he did fly a Packers flag outside his office in February.

Quinn told reporters during an unrelated news conference Monday that he'd pay up before the new season.

"We've had enough of these cheeseheads," he said.