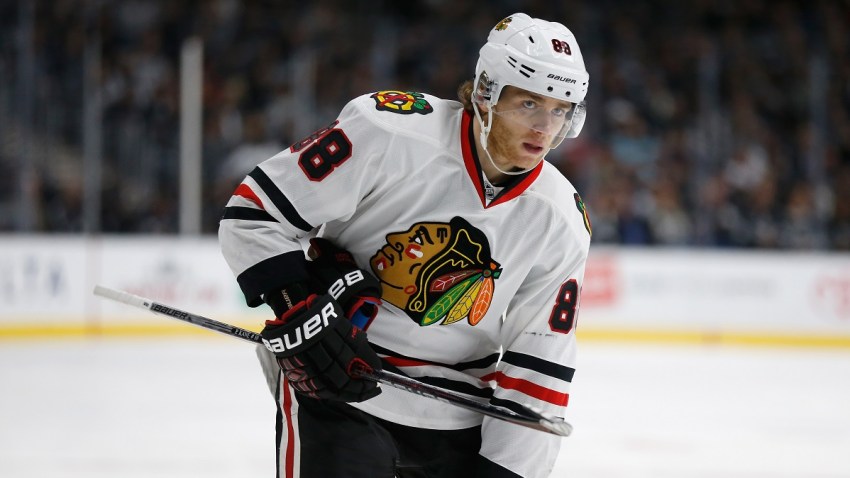 Patrick Kane has turned a lot of heads with his performance so far this season for the Chicago Blackhawks, and he made history on Sunday night as he broke Bobby Hull's team record for longest point streak.
Kane broke the record late in Sunday's win over the Winnipeg Jets, picking up an assist on Artemi Panarin's empty net goal late in the third period.
Until Thursday the record had exclusively belonged to Hull. The Golden Jet registered at least one point in 21 straight games during the 1971-72 season. Kane's goal against the Ottawa Senators on Thursday tied the record, and although it took him over 58 minutes on Sunday, he was able to take the record for himself.
Kane's point streak began way back on October 17 when the Hawks took down a 4-1 win over the Columbus Blue Jackets. Since then, Kane has scored 13 goals and dished out 23 assists, and he has notched ten multi-point games in that span.
Kane already set the record for longest point streak by an American-born player earlier this season with his goal against the Minnesota Wild on Tuesday, breaking a record that had been shared by Blackhawks broadcaster Eddie Olczyk and former Toronto Maple Leafs winger Phil Kessel.