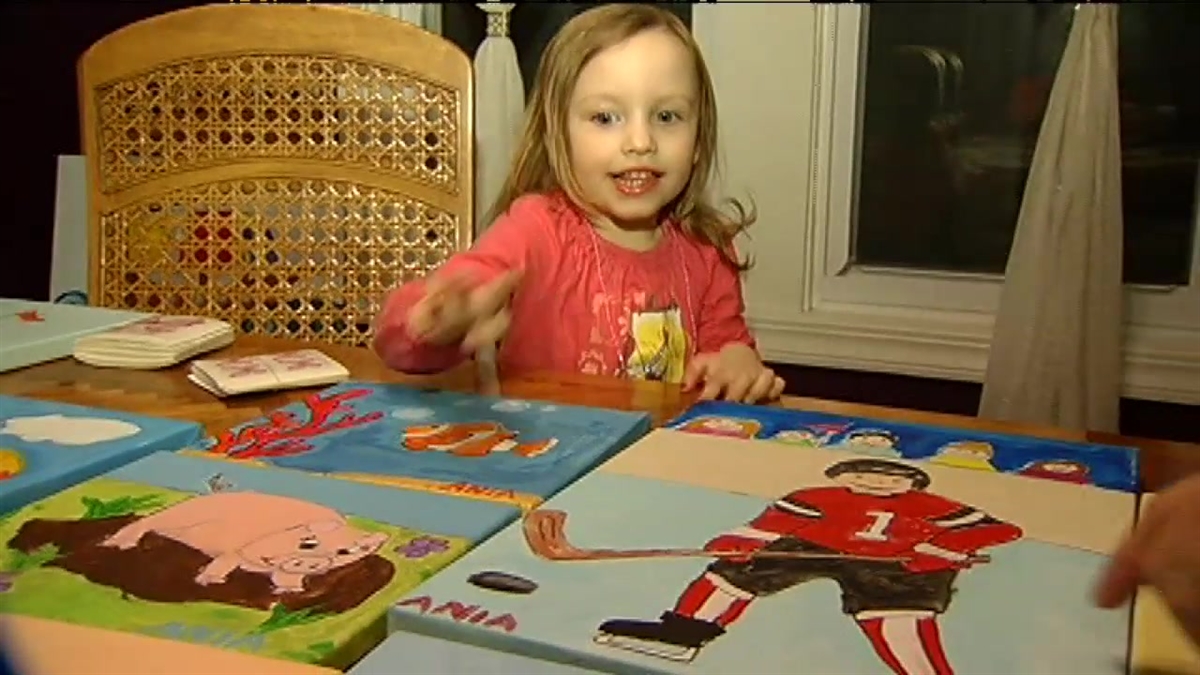 A 3-year-old Chicago girl has picked up a new hobby that's not only helped her deal with a rare form of cancer but is also starting to pay some of the bills for her travel and care.

Ania Moriarty has a rare form of cancer called retinoblastoma that could cause her to lose her left eye.

"One night, I'm reading to her and I notice something in her eye and I say, 'What's that?'" Ania's dad, Mike, said.

Ania -- called the Dainty Warrior by her parents -- first took up painting when a newborn cousin became sick. And she didn't put down her brushes.

Her paintings have become a hit on the Internet, where a page has been set up to showcase her art.

The proceeds are being used for her mounting medical bills, such as a trip to Philadelphia this weekend to see a specialist.

"I thought by this point we'd be nearing the end of the journey, but at this point, we're not really sure where we're going," Ania's mother, Erica, said. "It's been fun to paint in the meantime."

Only 300 children are diagnosed with this rare type of cancer annually.

After our NBC 5 story ran, requests for Ania's paintings has doubled and a local art store has offered to frame them free of charge.