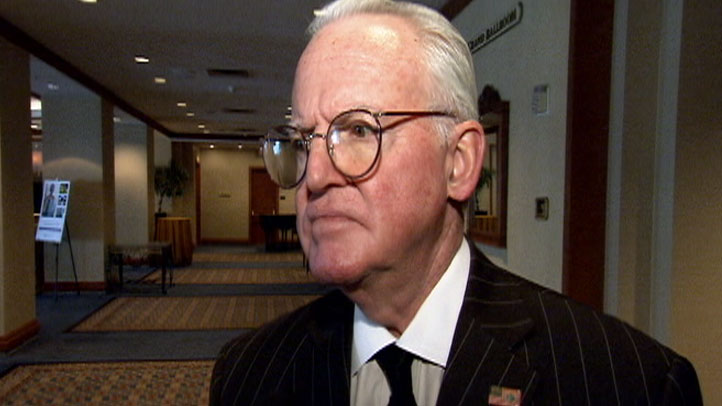 Hollywood may love Eliot Ness and his crime-busting ways. But that doesn't mean Chicago has to.
Members of the Chicago City Council Public Safety Committee were scheduled Friday to discuss a resolution sponsored by Finance Chairman Ed Burke (14th) and James Balcer (11th) that called for the rejection of a proposal to name a government building in Washington, D.C., after Ness.
The move to rename the Federal Bureau of Alcohol, Tobacco and Firearms building is supported by both of the state's U.S. Senators, Dick Durbin and Mark Kirk. However, Burke has called Ness and his role in capturing gangster Al Capone a "Hollywood myth" and says honoring the Prohibition lawman would be a disservice to others.
In fact, the resolution goes pretty far in pointing out the real or perceived failures of Ness, who led a team of law enforcement officials known as "The Untouchables" that helped enforce Prohibition in Chicago.
The resolution argues that Ness "fell short of his legendary reputation," and specifically cites Ness suffering from "bouts of heavy drinking and [a] checkered career after leaving the federal government" as reasons why he shouldn't be honored.
As well, the resolution also highlights "a late-night drunken driving incident and a high-profile failure to solve a series of bloody murders" as notable events in his career.
It also mentions Ness's unsuccessful bid for Mayor of Cleveland in 1947. As any Chicagoan knows, nothing makes someone less fit for public honor than running for and failing to win elected office.