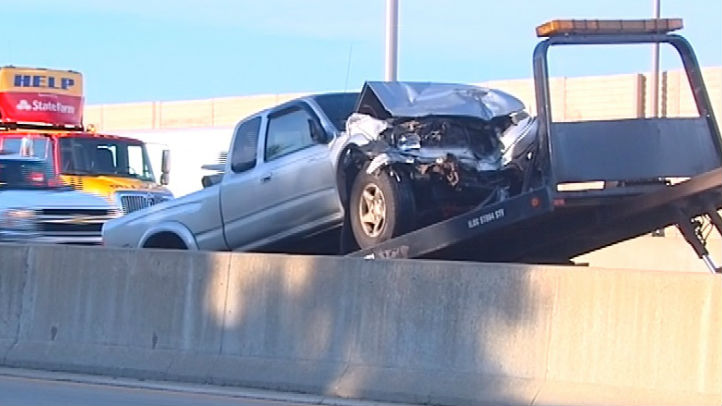 A multi-car crash closed down several lanes on southbound Interstate 294 at Golf Road in suburban Des Plaines Friday evening.
The crash happened at about 5:40 p.m., according to Illinois State Police. Three out of four lanes were closed temporarily as police investigated.
Emergency personnel was on the scene, but it is unclear if anyone was hurt.