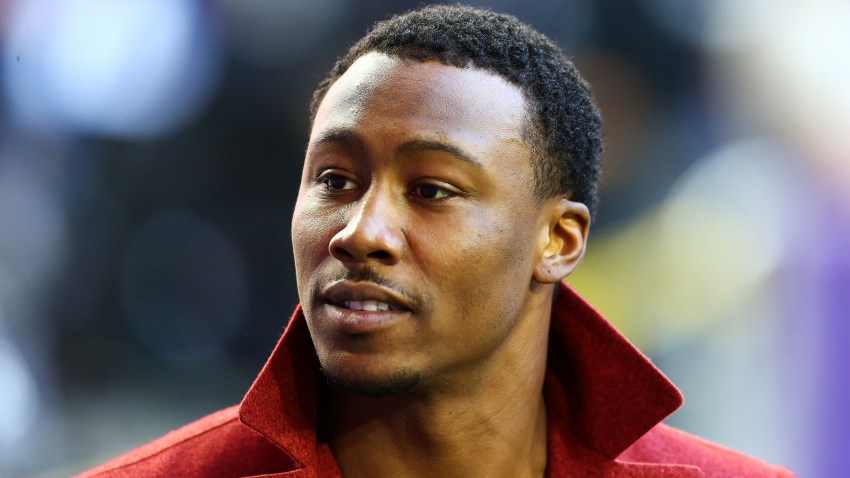 The 2014 Chicago Bears will forever be remembered more for their dysfunction than their on-field exploits, and one of the main contributors from last year's team weighed in Thursday with what he thought went wrong.
That player was Brandon Marshall, who was traded to the New York Jets in the offseason. He was one of quarterback Jay Cutler's main defenders in interviews while he was with the team, but now that he's gone on to greener (pun intended) pastures with the Jets, he expressed his feelings about why his relationship with the quarterback went south.
On ESPN's First Take Thursday morning, Marshall talked about the Bears' toxic locker room situation from a year ago.
"I felt like I was the only in the organization that had the "huevos" to hold (Cutler) accountable," he said. "It didn't go the way I wanted it to go."
Despite his feelings about his role in keeping Cutler in line, Marshall also expressed regret that the pair's relationship has soured so much in recent months.
"We didn't talk much during the year," he said. "That is sad. I don't think there is anybody in the league that had more chemistry than us. If we had a slant route, I was going to go in the hole and he would find me. We saw the game the right way. I felt like that is something we could have built on."