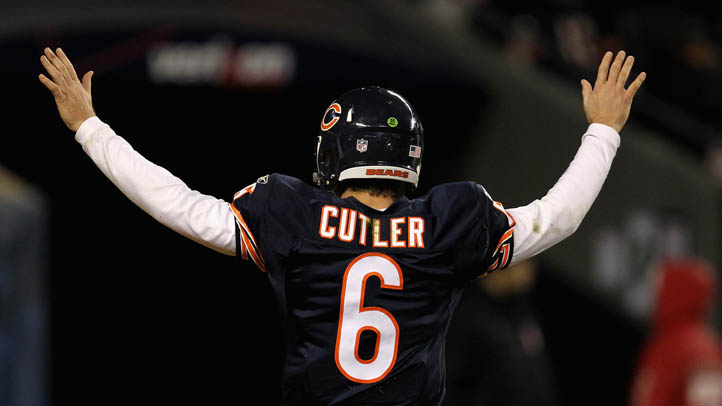 Jay Cutler's fractured thumb will keep him off the field for "an extended period" of time, head coach Lovie Smith said during a press conference Monday afternoon. But Cutler is expected to be back before the end of the regular season, Smith said.

In the meantime, Caleb Hanie will step into Cutler's starting role.

"We're going to do everything we can. We know who Caleb Hanie is," Smith said. "We're going to run our offense with Caleb at the helm, and we're going to win football games that way."

Smith confirmed Monday that Cutler's right thumb was broken during Sunday's game. Cutler is still being examined by doctors, he said, and the quarterback will have surgery in the near future.

Smith called the injury disappointing but said he feels confident in Hanie. "Don't feel sorry for us, or anything like that," Smith said. "We have a lot of things in place."

"We'll be OK for a while," Smith said. "My glass is always half full. Jay is coming back."

In the meantime, the Bears will search for a third quarterback on the roster, preferably a veteran, according to Smith. The team already has started the process in looking for the third.

"Jay, of course, as everyone knows has been having an outstanding year. ... We'll be fine."