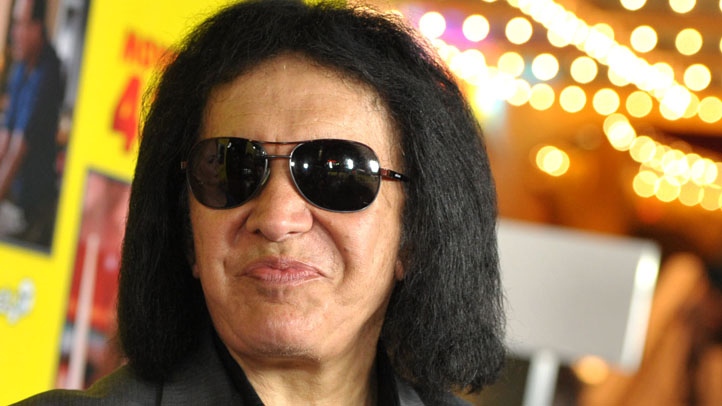 From rock and rolling all night, to rock and brewing all day, Gene Simmons and Paul Stanley are bringing their restaurant party to Chicago in a big way.
The Kiss legends, also known as Demon and Starchild, plan to open 10 to 15 locations of Rock & Brews, their casual dining restaurant chain, along with a corporate office in the Chicago area over the next five to seven years, they told the Chicago Tribune.
The first restaurant is scheduled to open next year, although details on the exact location are still to come.
Currently, Rock & Brews has 20 locations with nine in California. However, they've expanded to locations as far and wide as New Mexico, Oklahoma, Texas, Florida, Missouri, Kansas, Hawaii and even one in San Jose Del Cabo, Mexico. Eighteen of the locations are franchised-owned, but all Chicago locations would be corporate-owned.
Simmons told the Chicago Tribune he's confident enough in his company's model to work in Chicago, where the restaurant industry has been traditionally competitive. As for the aggressive number of restaurants, Sullivan said that in a market this size they don't want to "just dip your toe in the water. You have to dive in."
Rock and Brews restaurants are designed to give die-hard rock fans a sense of nostalgia whenever they walk in. The ceiling and walls are filled with murals and pictures of rock icons like Led Zeppelin, David Bowie, Dr. FeelGood, The Beatles and of course Kiss, among others.
Rock & Brew is designed to be a cool and family friendly environment suited for all ages they've included 30 to 40 televisions which usually play rock videos and sports. The restaurants are usually 6,000 square feet, and some with an additional 2,000 square feet of patio space.
Simmons and Stanley's menu boasts a creative spin on classic American comfort food.
Simmons and Stanley reassured the Tribune that the same brain power that helped them create one of rock's most successful bands will also help them create another successful business.
Both Stanley and Simmons will be in Chicago Friday for a Kiss concert at the Chicago Open Air Concert in Bridgeview.