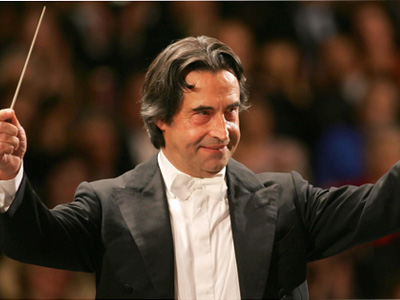 Chicago Symphony Orchestra music director Riccardo Muti was comfortable and alert Wednesday, a day after having surgery to repair multiple facial fractures he received after fallling from the podim during a rehearsal last week.

The Northwestern Memorial Hospital surgeon who operated on Muti said Tuesday that the 69-year-old conductor's jaw will be wired shut for three weeks to allow it to heal. He also has a plate in his cheekbone.

"The surgery went very well and I anticipate a full recovery," said Northwestern Memorial Hospital's Dr. Alexis Olsson. "This type of an injury is not unusual to see even out here on Michigan Avenue where somebody misses the step on the sidewalk."

Muti will remain hospitalized for more tests, including to determine why he fainted, said Ollson. Specialists are examining Muti but Ollson wouldn't say what their specialties are.

"Maestro Muti is in a good place right now and he is comfortable and alert," said CSO Association President Deborah Rutter.
Next week's concerts will be led by a guest conductor, Gianandrea Noseda, said Rutter. When Muti is well enough, he will do "non-podium" work," she said.

Rutter said it's too soon to say if he will conduct spring concerts that begin in April.

Last fall, shortly after Maestro Muti began his musical residence with the CSO, he was forced to cancel all of his fall concerts after suffering a gastric illness. He went home to Milan, Italy for a month of "complete rest" before he resumed selective concert dates, including Rossini's "Moses and Pharaoh" at the Rome Opera and winter orchestral concerts in his native Naples.
Copyright AP - Associated Press