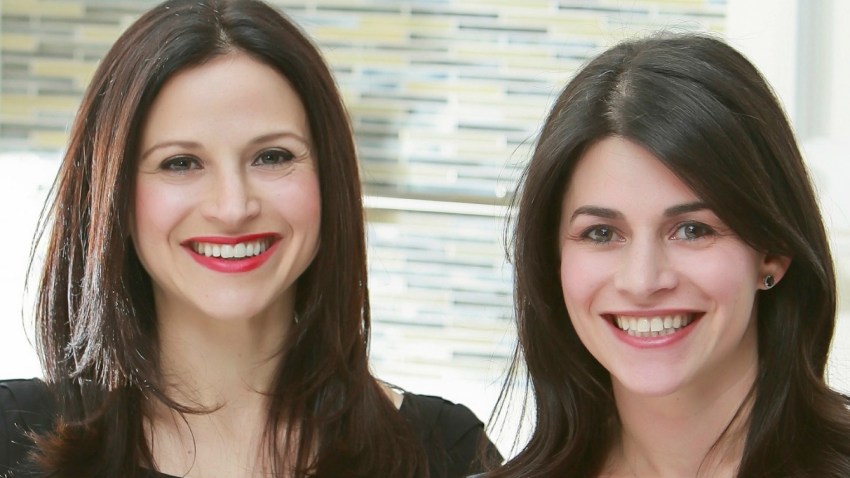 Motherhood can be a full-time job, but Chicago moms Mandy Fayne and Kim Strauss decided to add "entrepreneurs" to their resumes. Less than a year ago, they turned Mandy's healthy homemade granola recipe into a viable business and launched Jolly Oak. Between four young kids and a start-up, Mandy and Kim are mastering the art of time management. Here, Mandy shares their experiences creating a company, juggling responsibilities and getting a taste of the food industry.
What inspired you to create Jolly Oak?
Mandy Fayne: One of the recipes from my blog is our Original Apricot Cherry Granola recipe. I wanted to bake a healthy granola, one with less sugar and more healthy ingredients than the usual granolas you find at the market. I started baking my own granola and carrying it around for me, my kids and friends to snack on while driving carpool, at soccer, and on the go. I had many friends encouraging me to sell it.
In April 2012, I was meeting with Kim to work on building the audience for my blog, Healthfull Ever After, but that day our meeting turned into writing a business plan to sell the healthy granola. We both love to cook and bake and were passionate about starting a company together that would provide nutritious and delicious snacks. With her Google background, my writing and recipes, and our desire to inspire people to eat healthy even while on the go, Jolly Oak was born.
As moms and entrepreneurs, how do you balance building a business while providing childcare?
Mandy Fayne: We work early in the morning before the kids wake up, while they are at school, and at night when they go to sleep. Kim and I usually talk 20 times a day and she doesn't mind if I need to bring my youngest one with us to meetings. My three-year old brings her own notepad and pen. hShe is great at sales! When we have meetings on the weekends, all four kids play while we work. Our husbands are very supportive and also help with watching the kids when we have meetings and granola tastings.
How have your previous careers helped you succeed?
Mandy Fayne: I was an attorney and a Legal Writing teacher before Jolly Oak. Now I am drafting and reviewing the contracts. My writing has helped with our press materials and information for our website. Kim worked at Google for 10 years. She handles most of the website design, Internet code, designing the informational materials and has terrific business sense.
In a cluttered category, how do you break through?
Mandy Fayne: Our granola is made with wholesome ingredients that you can pronounce. There is nothing artificial about it and each ingredient is nutritious. Besides the amazing taste, it is packaged as a single serving. Portion control is such an important factor in healthy eating these days.
What is the biggest challenge you've faced in launching a product from scratch?
Mandy Fayne: Neither Kim nor I worked in the food industry or owned our own company before so we learn something new every day, such as how to reconcile Quickbooks, the correct terminology in packaging and co-manufacturing, and we never stop working. Some days are very stressful, but we are loving each challenge, most of the time.
What advice would you offer other parents who want to launch a company?
Mandy Fayne: While our kids and husbands are so proud of everything we have accomplished, launching a company means it does not just stay at the office. We eat literally pounds of granola, breathe, and live Jolly Oak. Thank goodness we really believe in it, and to this day, our husbands, kids and us still say "yum" after our first bite!
Rachel Gillman has an insatiable appetite for dining out and an obsession with the restaurant industry. She's also fascinated by entrepreneurs and enjoys uncovering the story behind building a business from scratch. You can follow her on Twitter @RachelGillman.