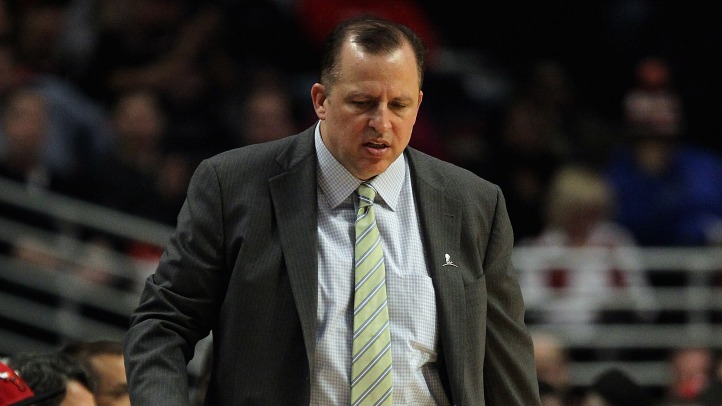 How quickly the high from a two-game winning streak can fade.
The Chicago Bulls left Brooklyn feeling good about themselves after their Christmas Day win. But by Saturday night, they were back in the doldrums after being embarrassed at home by the Dallas Mavericks, 105-83.
"Right when you're feeling too good about yourself, somebody smacks you," Taj Gibson told CSN Chicago. "That's part of the NBA. Humble beginnings, I tell you. Thibs told us what to do. At times, we did it. At times, we didn't do it. And it hurt us."
The Bulls turned the ball over 18 times and allowed the Mavericks to shoot 53 percent from the field, while connecting on 13 of their 26 three-point attempts in the game. Defending the three-point line has been a weak spot for Chicago all season, and against a club that has shooters at just about every position, it bit them hard.
"At times, we got lost and that's a good 3-point shooting team," Gibson said. "At times they were wide open and our rotations weren't there."
"When you turn the ball over and put them in the open floor like that, you give them the advantage, particularly with a team that can shoot like that," Tom Thibodeau said. "They put a lot of pressure on us, and we put a lot of pressure on ourselves."