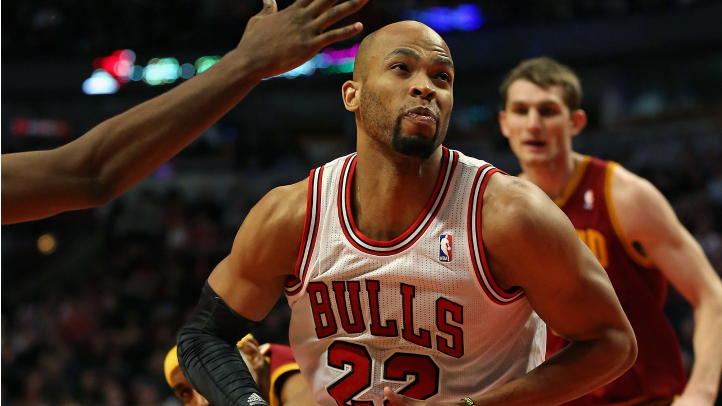 Taj Gibson was in the Bulls locker room on Saturday night after the team's victory over the Brooklyn Nets, wearing an apparatus on his left knee that looked as if it were bionic; if only that were the case.

Gibson is still sidelined with an MCL sprain in his left knee that has him going through an aggressive rehab with Chicago's medical staff to get the big man back on the court as soon as possible.

"I really don't know how long I'm going to be out, I'm just trying to get back as soon as possible," said Gibson to reporters on Saturday. Through 56 games, the 27-year-old, who inked a lucrative contract extension earlier in the season, is averaging 7.7 points and 5.4 rebounds per game.

"It's one of those injuries where it has to heal on it's own, but the training staff has been doing a great job and I'm looking forward to bouncing back."

Gibson, through his own rehab, has learned to sympathized with his adidas brand mate, Derrick Rose, on how difficult -- and painful -- getting back on the court can be.

"It's one of those injuries that just takes time," explained Gibson. "I'm doing a lot of leg work, a lot of different things involving my core and just trying to strengthen my quads – that's most important, to get my quad muscles firing.

"When you're not doing much with the muscles around your knee, they tend to relax. So I'm just working on it everyday, going hard, really. It's real painful and I respect everything that Derrick does. Literally."
Follow Outside Shot on Twitter (@Outside_Shot) for more Bulls news and information.