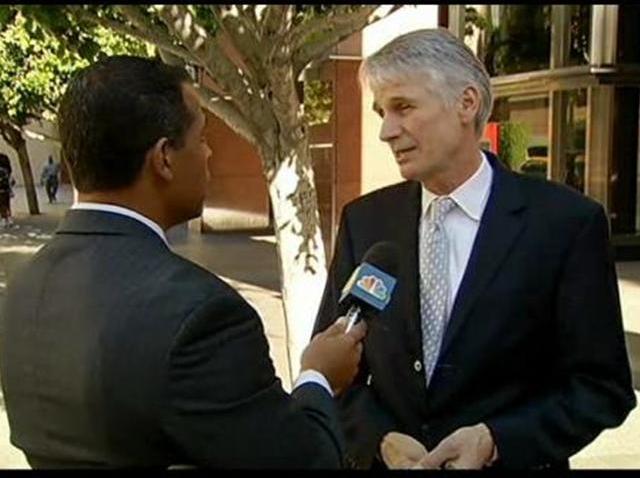 In the first two games of the Western Conference Final, the Chicago Blackhawks' special teams unit has been good at times, but at other times they've shown some flaws that the Los Angeles Kings have exploited.
That's why the Blackhawks were working so hard on both their penalty killing and power play prowess during Friday's practice, with head coach Joel Quenneville focusing on all of the little things that they need to do correctly in order to succeed in those areas. Whether it was getting traffic to the front of the net on the power play or attacking the puck carriers at the point on the penalty kill, the Blackhawks' systems are proven to be excellent, but they weren't as sharp as they needed to be on Wednesday night.
On the power play side of things, Andrew Shaw's likely return on Saturday night should definitely help out the team in Game 3. Having him be the guy who can get to the front of the net is a big plus, as he not only has the size to withstand getting pushed around by the Kings' defensemen, but he also has good hands to deflect shots, as he's shown several times during these playoffs.
For the penalty kill, a key for the Blackhawks is simply going to be to keep their penalty killers on the ice. Too many times during these playoffs guys like Niklas Hjalmarsson, Michal Handzus, and Marcus Kruger have found themselves in the box, which ends up costing the Blackhawks as they try to shuffle around pieces to compensate.
Another problem the Blackhawks had in Game 2 was that they stacked penalties on top of one another. Brandon Bollig was sent to the box early in the third period, and the Kings promptly scored. Then Peter Regin was whistled on a too many men penalty, and the Kings scored again. Giving an opponent momentum is one thing, but if you continue to pour gasoline on the fire, it's not doing the squad any good.
With that in mind, both special teams units have a simple mission in Game 3: keep things simple, and stick to the plan. The power play unit works effectively when the puck is moving around the zone quickly and guys like Shaw and Bryan Bickell are getting to the front of the net. The penalty killing unit works when all personnel are available and when guys like Kruger and Jonathan Toews are able to move around the point trying to disrupt passes and slow down the offensive puck movement.
These things are integral to the Blackhawks' game plan, and if their practice Friday is any indication, then they will be looking to get back to basics against the Kings in Game 3.