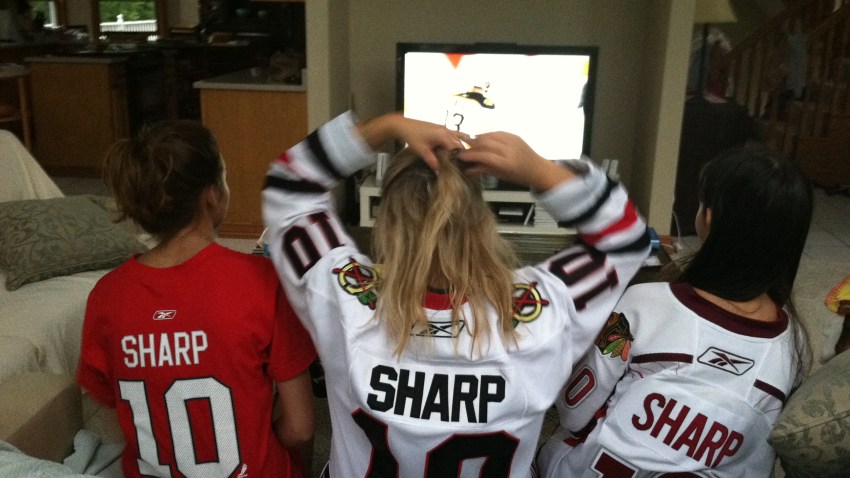 Over the past few days, we have been soliciting the opinions of a lot of different people as we get set for the Stanley Cup Final between the Boston Bruins and Chicago Blackhawks.
We've asked a couple of Bruins writers to help us get to know the Hawks' Final opponent better. We've asked our team of NBC Chicago hockey experts to guide us through their keys for the Blackhawks as they try to win a fifth Stanley Cup championship.
Finally, though, we asked a group that is as passionate as any of the others: our Twitter followers.
And they answered.
Yes, some of the replies were sarcastic:
@madhousenforcer win four games. — Bananarchy (@Slew_Foot) June 11, 2013
@madhousenforcer scoring more goals than the bruins. — niuhuskie224 (@niuhuskie224) June 10, 2013
But for the most part, there were a couple of keys that repeated themselves often. The first of those was the team's need for success in the faceoff circle:
@madhousenforcer winning faceoffs. If Toews is healthy, he's got to win more than 50% of his draws. We do that, I like our chances. — Zach Schaefer (@kebzach) June 10, 2013
@madhousenforcer Winning faceoffs will be key. #Blackhawks are built to play a puck possession game. — BHawksFanJen (@bhawksfanjen) June 10, 2013
This storyline is an intriguing one. Only ONE Blackhawks player is currently winning over half of his faceoffs, and that's captain Jonathan Toews. Every other center is at 48 percent or below, and Marcus Kruger, who has bounced between fourth line center and winger during the playoffs, is currently at a wretched 35.1 percent success rate with 134 draws taken.
The Bruins, on the other hand, have two players above a 60 percent success rate, with Patrice Bergeron at 61 percent on 344 draws taken and Rich Peverley lighting the world on fire with a 64.4 percent success rate.
The only one of their main centers who is struggling is David Krejci, at 46.8 percent.
Needless to say, the Hawks will be on the losing end of a lot of draws if they don't improve upon that quickly, and that could become an issue if they have trouble establishing puck possession against the Bruins.
The other main storyline that Hawks fans are focusing on is the narrative of the opposing goaltenders. Obviously, big time media outlets have been writing all week about the battle between Corey Crawford and Tuukka Rask, but our Madhouse Enforcer readers got a bit more nuanced:
@madhousenforcer Quality shots on goal will be THE key. Rask's 98% rate won't hold, but Hawks need to overcome his hotness with 40+ shots — Jill Keogh (@jillkeogh) June 11, 2013
The Hawks have proven on several occasions during these playoffs that they are capable of beating opposing defenses and peppering goaltenders with tons of shots, but they need look no further than the first period of Game 1 against the Los Angeles Kings for a lesson that quantity isn't superior to quality.
In that frame, they outshot the Kings by a 17-2 margin, but still trailed 1-0 in the game. Granted, that was due in part to gaffes by both Corey Crawford and Dave Bolland, but of those 17 shots the team took, just about all of them came from the sides of the ice, and were taken with very little to no netfront traffic in place.
If the Hawks can't get guys like Bryan Bickell and Andrew Shaw to the front of the net to create traffic for their talented shooters, then Rask is going to stop everything he sees. He is as dialed in as any other goaltender that the Hawks have faced, and he will only be taken out of his rhythm if Chicago sticks to their game plan that they have executed throughout the postseason.
We would like to thank all of our readers to contributed their thoughts to this story, and we hope to continue to provide you with the great Blackhawks coverage that you've come to expect from us.