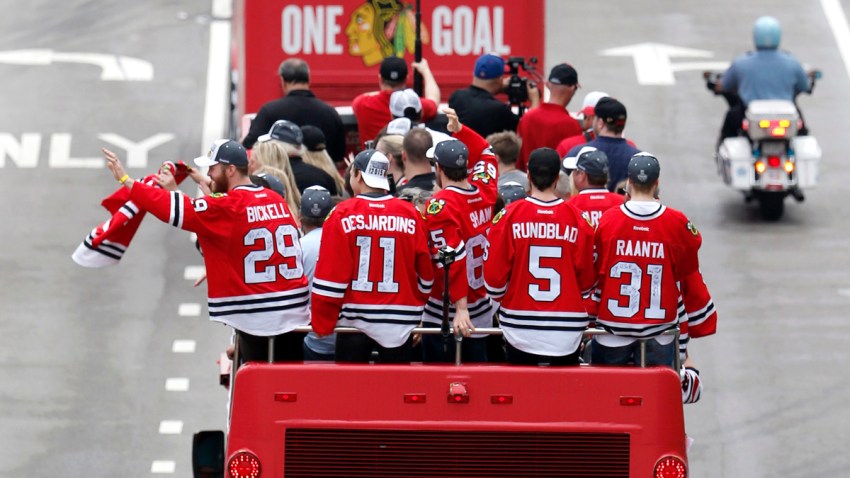 The NHL will release their schedule on Thursday morning, but Chicago Blackhawks fans got a sneak preview on Wednesday as the league announced the team's home opener will take place on Wednesday, Oct. 7.
The game, which will open the Blackhawks' 2015-16 season, takes place against the New York Rangers and will see the team hoist yet another Stanley Cup banner into the rafters of the United Center. The team will also unveil their Western Conference champion banner at the ceremony before the game.
The Blackhawks also found out that their second game of the season will take place in Brooklyn as they help the New York Islanders kick off their first ever season at the Barclays Center on October 9.
The Blackhawks opened their last title defense against the Washington Capitals in 2013, winning a 6-4 slugfest at the United Center.