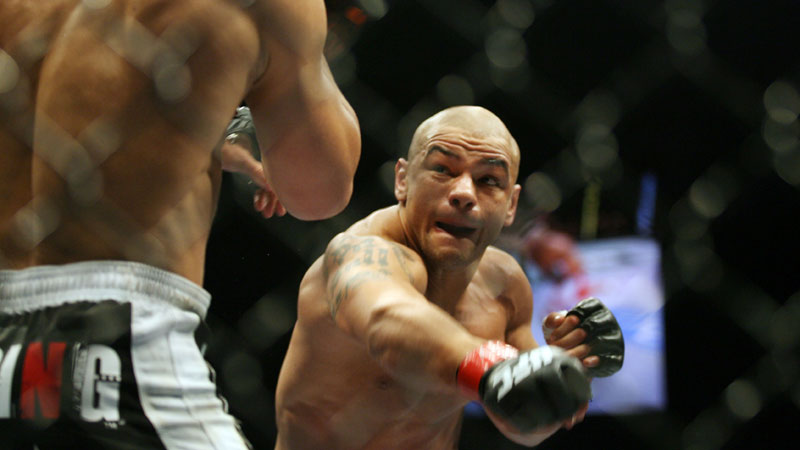 A Bartlett bar owner is giving his business a kick in the butt in his fight against the economic downturn.
Murray Friedman, owner of Bannerman's Sports Grill off Route 59 and Stearns Road, isn't planning on daily drink specials and, nope, there's no free food. Friedman has mixed-martial arts fights in mind.
"In this economy, you've got to do everything you can to keep the doors open," Friedman told the Daily Herald.
Starting in August, every four to six weeks, Friedman would like to host fights at his bar, instead of the more commonly known bar fights.
The bar already draws in Ultimate Fighting Championships fans who cram into the tavern to watch its pay-per-view events on TV. Even fighters themselves sometimes show up.
According to the Herald, Bartlett Mayor Michael Kelly supports the plan, as long as health and security issues are addressed. He sees this as an opportunity to attract a younger crowd who could shop Bartlett stores.
"Something like this we need to help these struggling businesses," he said.
In June, Friedman introduced the idea to the village officials, who will determine whether or not to let Friedman continue on with his endeavors. To calm uncertainties, Friedman said he would hire additional security and have the usual paramedics and fight doctors on hand during the fights.
The plan commission will see the proposal on July 9 and the village board will see it July 21.
"It's not something we see as a danger," Friedman said. "It's entertainment for the people of the Northwest suburbs."
A couple of fight promoters have already shown interest in organizing events. Each indoor fight would cost around $12,000 to host and could lure more than 500 people, but Friedman sees promise in the amount of profit he would acquire.
Along with these weeknight fights, Friedman is also hoping to hold outdoor fights, since he already has a permit to hold outdoor concerts. These fights could attract as many as 1,000 fans.
If his plan does pass, fans will be seeing a mix of legalized fist swinging, sweat, blood and alcohol at the bar ... and Friedman hopes he'll be seeing tons more cash.