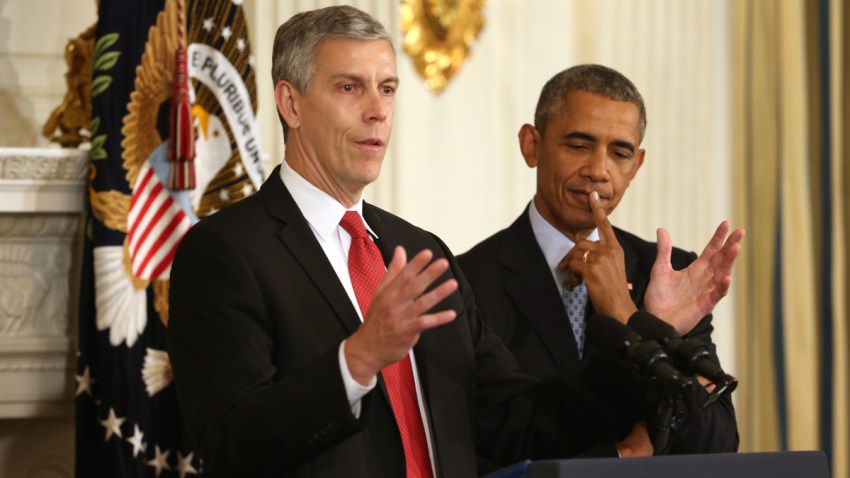 Former U.S. Secretary of Education Arne Duncan told the Chicago Sun-Times Tuesday that he isn't considering a run for Chicago mayor or Illinois governor.
Duncan served as the former CEO of Chicago Public Schools before spending seven years in President Barack Obama's Cabinet. He now serves as a managing partner at the California-based Emerson Collective, which puts money into programs in low-income neighborhoods, promoting economic growth.
According to the report, Duncan helped launch the To&Through Campaign Tuesday. The University of Chicago Urban Education Institute program looks to give educators, non-profits, civic leaders and families the research, data and resources to help students graduate from high school and college.
Additionally, Duncan attended the launch of U of C's Gleacher Center Tuesday morning, the Sun-Times reports. He also planned to stop by Cook County Jail, where he works with inmates to ensure they have opportunities when they're released.
He pushed for renewed economic opportunity to combat violence, noting, "We have to create jobs."
But Duncan told the Sun-Times he wasn't planning a run for mayor or governor, as has been speculated. He wouldn't be eligible for a gubernatorial run in 2018 due to residency requirements.