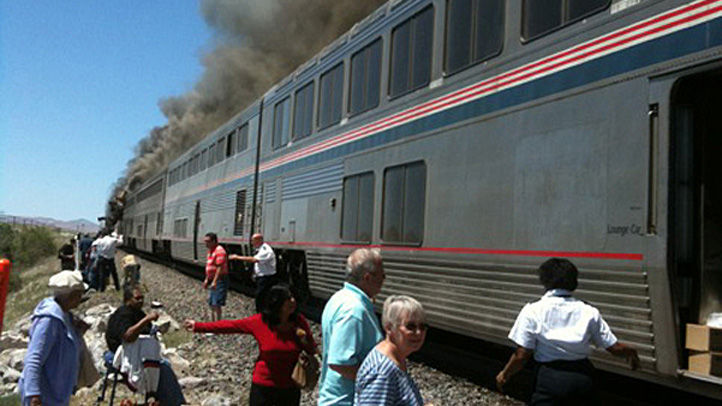 Nevada Highway Patrol officials said Friday they've nearly completed a report on a deadly Amtrak crash in Nevada and intend to submit it to federal investigators in the next couple of weeks.
NHP Trooper Chuck Allen said the 2-inch-thick report is "99.9 percent done," and will be sent to the National Transportation Safety Board after his superiors sign off on it.
A truck driver for John Davis Trucking of Battle Mountain slammed into the Amtrak passenger train -- bound from Chicago to Northern California -- on June 24 about 70 miles east of Reno, killing the driver and five people on the train.
Among other things, Allen says the report is based on witness statements, a vehicle inspection and a review of the company's maintenance, employee and driving records.
This bottom-dumping gravel truck collided with an Amtrak train outside Reno, Nevada.
The most seriously injured passengers were transported to hospitals by Blackhawk helicopters.
Copyright AP - Associated Press