Indiana University freshman Julian Batts appears to have found his Achilles heel when it comes to the TV game show "Wheel of Fortune" -- pronouncing the name "Achilles."
Batts, an honor student at the school, is being called the "worst" player in the history of the game after missing an opportunity to win $1 million and a trip to London.
Batts managed to reveal every letter on the board for the character "Mythological Hero Achilles," but received the dreaded buzzer when he attempted to solve the puzzle, mispronouncing the word "A-chill-us."
The next player in line jumped on the mistake, said the word correctly, and won the round.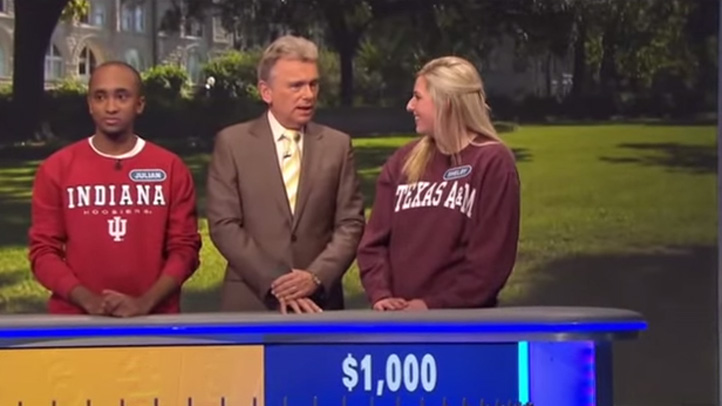 Host Pat Sajak tried to soothe Batts by saying "we'll just wipe that from our memory banks," but apparently he's never heard of YouTube.
Batts also messed up later in the game when he incorrectly guessed "The World's Fastest Car" instead of "The World's Fastest Man" on a nearly-completed puzzle. And later, he guessed "On-the-spot dicespin" instead of the correct answer, "On-the-spot decision."
Despite his flubs, Batts still managed to win the game and advance to the bonus round, collecting $11,700. It's not much compared to a cool $1 million, but it's not a terrible consolation prize.
Plus, he'll live on in viral video infamy.