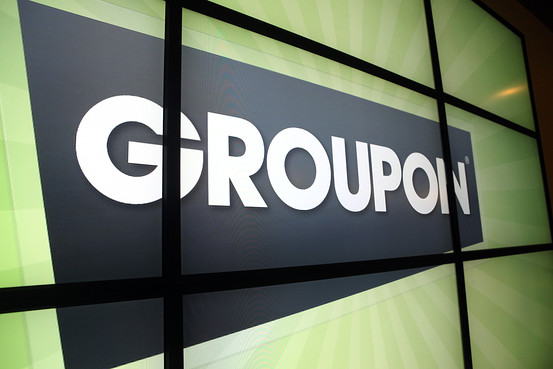 Groupon seems to be rededicated to recapturing its zaniness.
Last week saw the group-deal company offer to send one of its employees, Ben Kobold, to your house and tuck you into bed for a thousand bucks. Whether it was a joke or not, there were buyers. Now, perhaps for Father's Day, Groupon has outdone itself with another, perhaps stranger deal: It wants to name your offspring. For another thousand dollars, Groupon "the official world''s foremost authority in baby naming™, will name your child or children 'Clembough… any attempt to name your child 'Clembough' independent of this exclusive Groupon will be recognized by the world as a cheap imitation."
Surely it's a joke or a publicity stunt, right? Who knows anymore. One person bought it, but maybe that number was just set by Groupon to entice others to dip their toes in. Since the deal and its absurdity pretty much speak for itself, let's move on.
In other news, Groupon seems to have reversed its position on offering porn-related deals. Earlier this year it offered a walking tour that included a leisurely, educational stroll through San Francisco porn studio Kink.com. Groupon found itself the subject of a Mortality in Media boycott, an anti-pornography organization founded by a Catholic priest.
Well, the two-month boycott seems to have worked. "Groupon's position is no more porn coupons," Morality in Media President Pat Trueman said in a release. Groupon substantiated this by adding, in its own statement that "while we aren't currently accepting new adult merchants, guidelines for what types of businesses we do and do not run are constantly reevaluated on a local level."
Meanwhile, it's been announced that Groupon will serve as the exclusive ticketing agent for the Taste of Chicago this year. It won't be offering any discounts since there are no other ticket vendors, CBS has reported -- but this possibly signals a role Groupon could further explore.
Certainly it needs to start getting creative. After its stock price began shrinking into single digits last week, it's indisputably clear the company needs to shake things up. At press time, the stock has risen to $10.61, but that's still awful close to single digits.
David Wolinsky is a freelance writer and a lifelong Chicagoan. In addition to currently serving as an interviewer-writer for Adult Swim, he's also a columnist for EGM. He was the Chicago city editor for The Onion A.V. Club where he provided in-depth daily coverage of this city's bustling arts/entertainment scene for half a decade. When not playing video games for work he's thinking of dashing out to Chicago Diner, Pizano's, or Yummy Yummy. His first career aspirations were to be a game-show host.