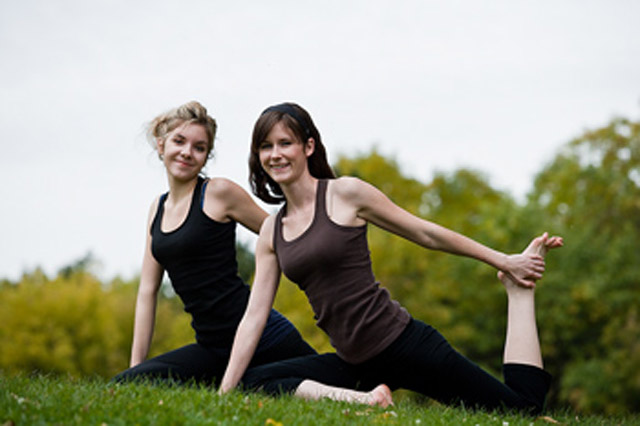 When the Donald does something, he goes all out. So we're not surprised to learn he has taken his hotel's fitness program to the next level as well.

Next time you stick yourself in a stifling room with your yoga mat as other sweaty yogis squeeze in right next to you, think again. Take a breather from indoor fitness and head to the Trump Hotel, where the Spa at Trump is offering up some new fitness classes outdoors, giving a whole new meaning to "sun salutations."

Instead of staring at a blank wall -- or worse, staring back at yourself in a mirrored room -- take in a view of the river as you work your butt off in one of two new classes: Summer Awakening Yoga and Summer Walking Club.

Both classes are held in the hotel's River Walk (a 1.2 acre park on the Chicago River accented with lily ponds, prairie grasses and granite stone paths).

The Summer Awakening Yoga class is held on the River Walk every Wednesday from 7 to 8 a.m., and The Summer Walking Club (a vigorous power walk) happens Thursdays from 6-7pm. Classes are $30 each, or packages are also available that'll knock the price down to $20 per class.

So gear up for a fitness-filled summer, serene settings and all. But don't hold your breathe that the Donald himself will be joining in on his own classes -- we can't imagine Trump doing the downward dog, nor do we want to!