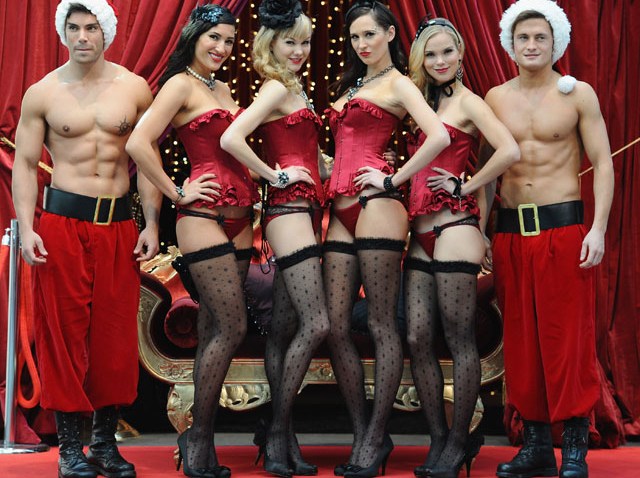 CALLING ALL SEXY SANTAS: Gay nightclub Sidetracks hosts the Sexy Santa Fun Run, a mile run that benefits the Howard Brown Health Center. Awards will be given out to the best dressed and to the person with the best Santa belly. 3379 N. Halsted St.; Lakeview. Saturday. 1 p.m. to 5 p.m. $35.
FARMERS MARKET IN WINTER: It may not be summer, but the Empty Bottle is hosting its first farmers' market anyway. Teaming up with Advocates For Urban Agriculture Chicago, the Empty Bottle will bring in 12 local vendors. 1035 N. Western Ave.; Humboldt Park. Saturday. 11 a.m. Free.
SYGC BENEFIT: The Detroit Cobras, the Dex Romweber Duo, The Blacks, and the Lawrence Peters Outfit play Bloodshot Records' 15th anniversary holiday show and canned food drive at Double Door. All ticket sales go to the Scotland Yard Gospel Choir, whose members are recovering from a September van accident. 1572 N. Milwaukee Ave.; Wicker Park. Saturday. 7:30 p.m. $10 suggested donation. 21 and older.
EVERYTHING'S BETTER WITH A BEER: Would horror film "Paranormal Activity" be scarier after a few rounds of drinks? Find out at the Brew And View, which is screening the film this week. 3145 N. Sheffield Ave.; Lakeview. Sunday. 5 p.m. 21 and older.
PROOF COUNTRY MUSIC DOESN'T ALWAYS SUCK: This weekend is your last change to see Jon Langford's visually stimulating jukebox musical, "All The Fame Of Lofty Deeds," which follows the last living cowboy, Lofty Deeds, as he contemplates his career as a country music singer. Chopin Theatre, 1543 W. Division St.; Ukrainian Village. Saturday, 8 p.m. $29. Sunday, 7 p.m. $25.