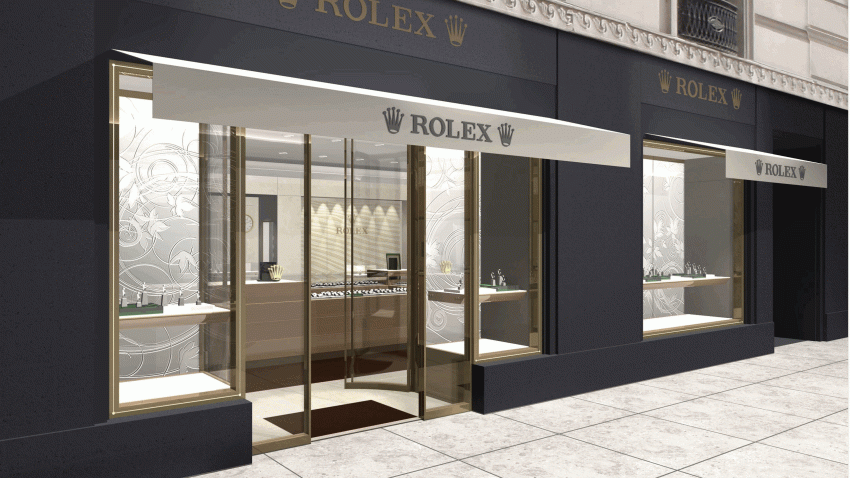 Now Chicagoans can join the like of Brad Pitt and Bruce Willis by adding a little bling to their wrists now that a first-of-its-kind Rolex boutique has made its way to Chicago.
The Rolex Presented by TWC Michigan Avenue boutique opens this week at 636 North Michigan Avenue, and will be devoted solely to the sale of Rolex timepieces.
Inside the store you'll find more than four hundred models of Rolex watches spread throughout the 1,660 square foot space, enhanced with the signature Rolex green color and accented with leather-covered panels, marble, etched metal and milled wood.
Now all you have to do is save your pennies -- er gold coins, to pick one up.