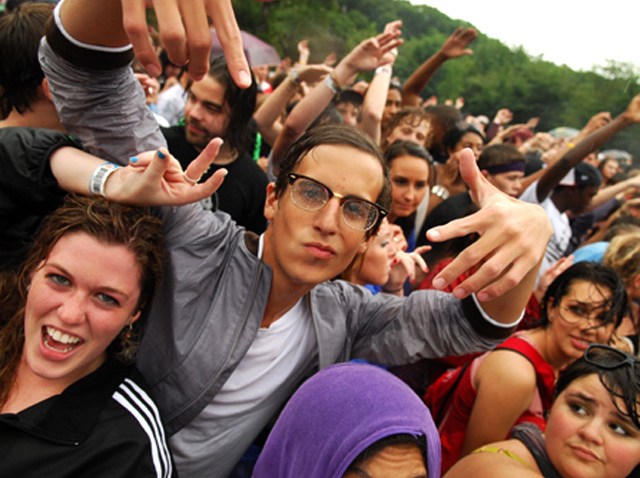 LOLLA LINEUP: The Lollapalooza lineup parlor game ends late tonight when officials finally reveal who will be rockin' the stage at the music festival this August. Debonair Social Club and Team Bayside High turn their weekly Rehab party into the official lineup announcement party, promising performances from some of the artists who will be at Lolla this year and the all-important ticket giveaways. 9 p.m., 1575 N. Milwaukee Ave. $5 after 11
PLAY BALL: If you're up north and a in the minority as a Sox fan, make your way over to Lincoln Park's Seven Ten Lounge which looks suspicially like a White Sox bar -- only it's a bowling alley. Work your game while the Sox work theirs with $3 Coors Light and $1 hot dogs and chili dogs on game days. 2747 N. Lincoln Ave.
WILL BUTLER DO IT? Most TVs will be tuned in to college basketball tonight as Butler tries to upset Duke in the national championship game. Head over to John Barleycorn Wrigleville and enjoy $1 sliders (burgers, ham & cheese, pulled pork), $15 domestic buckets. 8 p.m., 3524 N. Clark St.