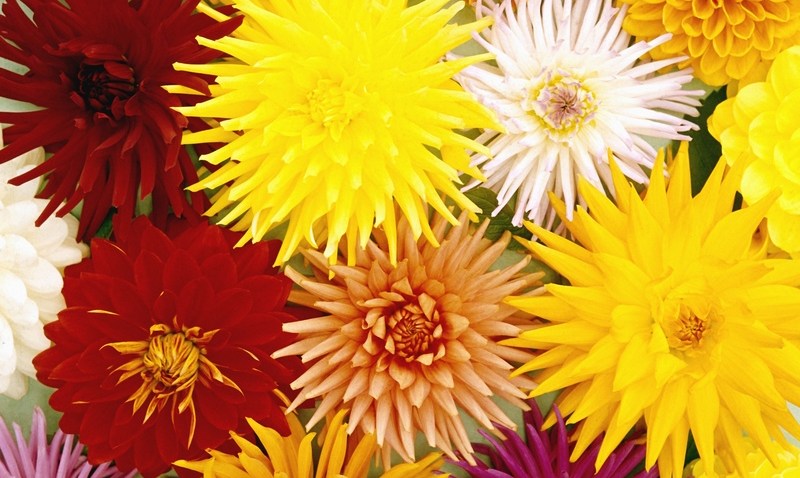 Gardening is not just for grandma anymore.

With the "Go Green" movement in full swing, planting herbs, shopping locally, cooking organically, growing flowers, and potting plants is oh-so-trendy. Macy's is doing its part with their annual Flower Show, kicking off Sunday and running through April 11.

Although an "America's Next Top Model" weekend marathon (or "Keeping Up With the Kardashians," for that matter) is very tempting this last month of winter, put on your parka and venture downtown for a visual, sensory spectacle.

Instead of shoes, purses, jewelry, clothes, and makeup, Macy's entire first floor will be covered with 15,000 potted plants (take that, Chanel).

Local chefs (aka culinary rockstars) will bust out their chopsticks, pots, and pans for cooking demonstrations. Kids can build their own greenhouses complete with worms, and learn how to grow lettuce in a bag. Heck, there's even a real hot-air balloon in the first floor atrium and a 16-foot tall bird cage in the Walnut Room. Suddenly, Tyra (and Kim) are looking a little shabby.

And for the Martha Stewarts out there, Macy's visual director, Jon Jones, will be setting up his "Green Tablescapes" using furniture, dishes, and potted plants (which are even greener than cut flowers).

Instead of the age-old "something old, something new, something borrowed, something blue," Jones is going for the something old (used or antiquated furniture), something new (trendy dishes), and something green (plants). Last year's Tablescape was inspired by television's "The Tudors," and this year's has a mid-century modern theme.

Because it takes the Flower Show landscapers an estimated 1,600 hours to complete this full-store floral masterpiece, we should probably dignify their work with our attendance. And, of course, it never hurts to be a little green. We're getting Spring Fever just thinking about it.

Erica Bethe Levin is missing her parent's garden in Florida as she writes for and edits CheekyChicago.com.