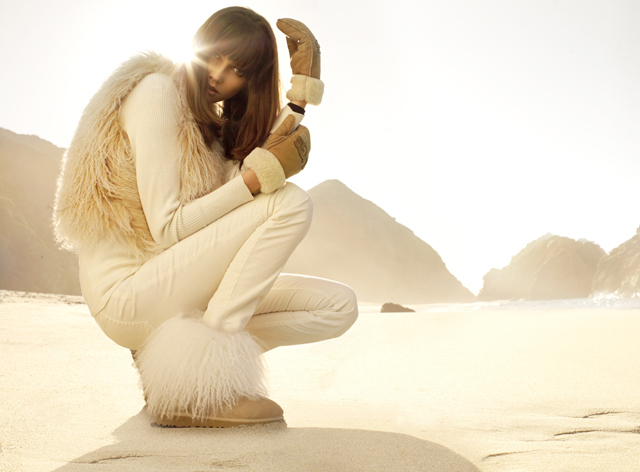 Summer's over baby -- well, soon enough.
Even though the warm weather and tank tops will soon be ancient history, we can't help but get a little giddy about some of the fall fashions. And what is cool weather without a cushy pair of those infamous boots we all love (or hate, depending on who you talk to) called UGGs.
Whether you love or hate 'em, but you can't ignore their popularity, especially in brutally frigid Chicago.
UGG's Rush Street location is helping you get a head start on your Fall fashion looks with a shopping event Thursday.
Schmooze with other UGG adorers and get a sneak peak at the hottest new looks on the market (hello, Sheepskin cuffed boot -- we love you).
To make it even more fun, cocktails and hors d'oeuvres will be available, plus a chance to pre-order boots from the Fall collection. Plus, you can enter to win a pair of free UGG boots.
Fall fashion just got a whole lot furrier.
Sept. 2, 6-9 p.m., 909 N. Rush St.
Kim Peiffer is the founder of The Glow List, an online magazine and bi-weekly newsletter dedicated to fitness, beauty, diet, spa and travel.