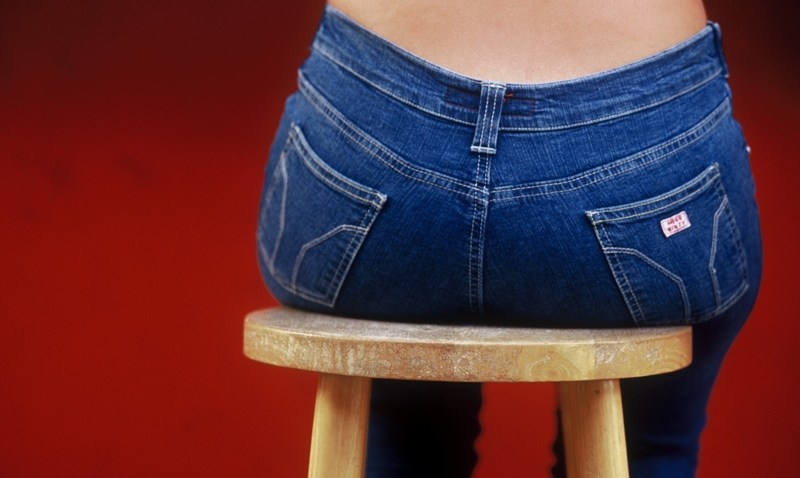 Heading into a brightly-lit dressing room armed with merchandise and ready to view yourself from all angles is already enough to elevate the ol' heart rate, but now trying on denim has reached a whole new level of pin-point accuracy.

It's called the "Butt Cam," a new virtual fitting room at The Denim Lounge.

The device uses mirrors, hi-def cameras and a flat-screen TV to provide a 360-degree view and ensure a flattering jean from every angle.

The Butt Cam is the brainchild of Denim Lounge owner Wendi Shelist. After years of helping clients find the right jeans for their body (she's a mom of two so she's had some firsthand experience with body crises), she realized that sometimes, you want to see how things look for yourself, instead of trusting your derriere to some salesperson you hardly know.

The camera provides views from every angle, letting you know if pockets are flattering, if the fit works for your booty and more. More importantly, it shows you what everyone else sees behind your back.

Yes, it's a slightly scary concept -- especially after we might still be carrying around some extra poundage from the holidays. But wouldn't you rather take the heat in the dressing room than find out later you've been gracing Chi-town with an ill-fitting pair of pants?

Stop by the Roscoe Village location on February 4 (6-9pm_ for a Girls' Night Out, featuring wine tastings, mini-seminars on sex, and 25 percent off all merchandise. Sorry guys, it's just for the ladies.