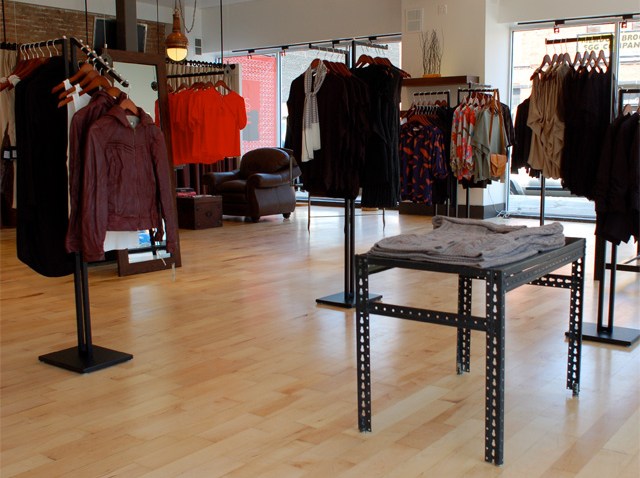 A new West Loop boutique is starting to create a buzz in the city's fashion circles.

Maggie and Jennifer Gelber, hailing from that Shore known as the North, opened Fix (1101 W Fulton St.) in August so that they could utilize their love for and expertise in fashion to "fix" anybody's wardrobe.

And fix they do, boasting such brands as Aether, Grace Sun, Elizabeth James, Rogues Gallery, Kimberly Taylor, Rozae by Rozae Nichols, Pencey and Nightcap for women and Vince and Aether for men.

We've also got 11 words for you: special VIP area with a private dressing room and wet bar. A wet bar? Those North Shore girls sure know how to shop -- with a martini in hand!

As if that's not enough, between October 15th and 24th, Fix Boutique is offering 15 percent off any fall color purchases in green or plum shades (although combining the two may not be the best idea). M&J will even consult on how to make their fave colors work for you.

Whether it be coffee, wine, Diet Coke, spray tanning or fashion, we all need our fix.

Erica Bethe Levin is contemplating her favorite fall colors as she writes for and edits CheekyChicago.com.