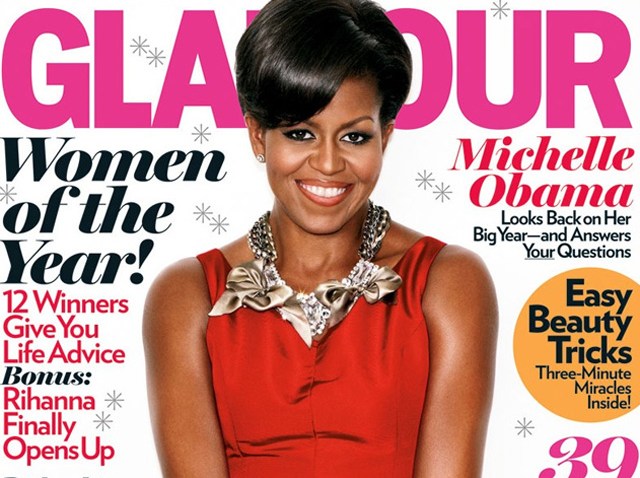 Every designer dreams of receiving the attention that comes when a celebrity wears one of their creations -- especially when that celebrity is none other than the First Lady.

And that's exactly what happened to Chicago native Dana Lorenz when Michelle Obama wore a statement necklace she designed on the December cover of Glamour magazine.

"I heard a rumor that she had bought it, and then I saw it on the Glamour cover," Lorenz said from her New York office. "I've had a lot of exciting things happen over the past couple of years, but this is by far the best and most flattering."

Lorenz created 24 limited edition pieces as part of her Fenton jewelry line. The pieces were sold locally at Gold Coast fashion boutique ikram, which is where Mrs. Obama purchased them.

"I really feel like it's a unique mix of material. It takes traditional feminine elements and mixes them with younger, edgier elements like the mixed chains," Lorenz said. "That's the style that Mrs. Obama seems to gravitate toward."

Lorenz, who attended the School of the Art Institute of Chicago for her graduate studies, had planned to collaborate with J.Crew to offer the necklaces in the spring. But when the Glamour cover came out, the release date was moved up to this week. The J.Crew version is very similar to the originals.

"I wanted the aesthetic and the quality and the perceived value to be the same, but with J.Crew's volume, we were able to offer it at a lower price point," Lorenz said.

A small price to pay for the right to channel the First Lady's fashion sense.