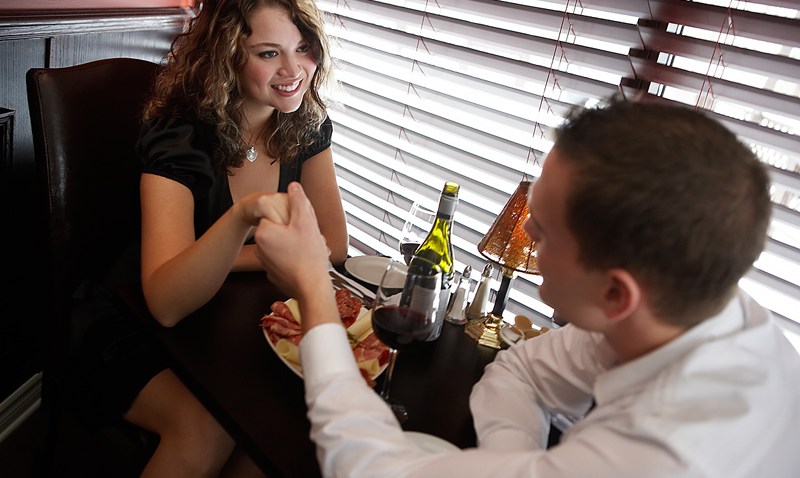 Chicago interior designer Monica Pedersen is always busy, but the multi-tasking maven and co-host of HGTV Dream Home Giveaway 2011 knows how to prioritize.
Pedersen is always on the go, and as a result she and her husband have made it a priority to schedule regular, uninterrupted date nights to spend quality time together. Now she's partnered with Rutherford Hill to offer easy "do it yourself" tips to help couples remember why they are together in the first place.
Light the Scene
"Create a special atmosphere by bringing out the candles. If large pillars or candelabras are out of the budget, simply mass inexpensive tea light candles in small glass votives on a table or around a room. In the world of design, nothing sets the tone faster than lighting. Wine by candlelight is an easy go-to for any date night."
Make It a Tradition
"Uncork a great bottle of wine, and toast the person you're with by telling them how special you think they are. Try writing your toast ahead of time and reading it to your date. It really shows that you put some thought into the special moment, which is what matters most! Then date the cork from that night and tuck it away, or put it on display to start a new tradition. I have a collection of corks marking special date nights in a glass box on my coffee table. Putting them in a footed glass bowl is a great way to feature the corks, as well."
Add a Thoughtful Touch
"Since money and time are tight for most of us right now, inexpensive take out, a bottle of wine and a mixed bouquet of fresh flowers can make a simple date night feel like a special occasion. These kinds of bouquets are usually under $10 at most grocery stores. Remember, it's making the effort that counts."