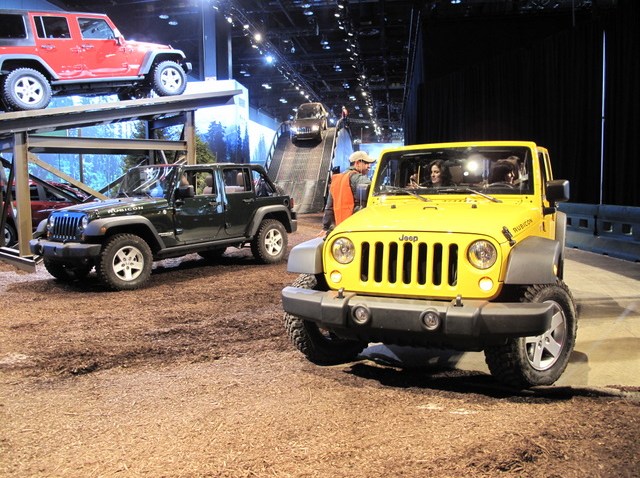 It's not always enough to see the cars, right? Sometimes you want to touch them and -- better yet -- take a ride.

The 2013 Chicago Auto Show will feature four test tracks. The popular Jeep test track -- allowing show-goers to climb into a Wrangler and get a ride on an obstacle course -- makes a return, as does the Toyota Test Track.

But this year's show will also feature new experiences by Ram and Fiat/Chrysler, event organizers say.

For those who think the show itself offers "too little" and the test tracks "too much," interactive displays could be the "just right" some want.

Many of the automakers' displays will include interactive tablet displays allowing the public to learn more about the vehicles. Others, like Kia and Road America, will offer interactive games.

Large test drive simulators will be available from Honda, Mini and Toyota.