MJ's Daddy Talks on Chicago Radio
Friday, Aug 21, 2009 | Updated 7:15 PM CDT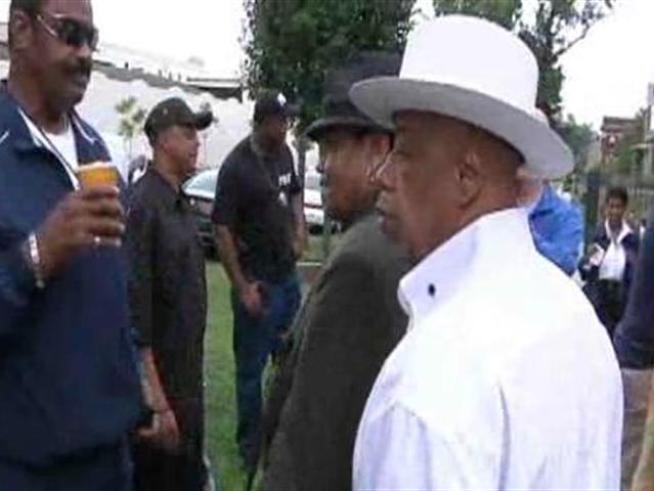 MJ's father goes on WGCI's morning show to talk about the passing of his son -- drawing a big crowd to Ms. Biscuit's, where the special broadcast was held.
Joe Jackson was in Chicago Friday, and he had plenty to say about the burial of his son, Michael.
The elder Jackson was a guest on WGCI's morning show for a special taping at Ms. Biscuit in Washington Park.
Jackson said he thinks it's unfortunate Michael hasn't been buried yet. That's now been pushed back until Sept. 3.