Cubs, Jose Veras Near $4M Contract: Report
Cubs and reliever Jose Veras closing in on a $4 million, one-year contract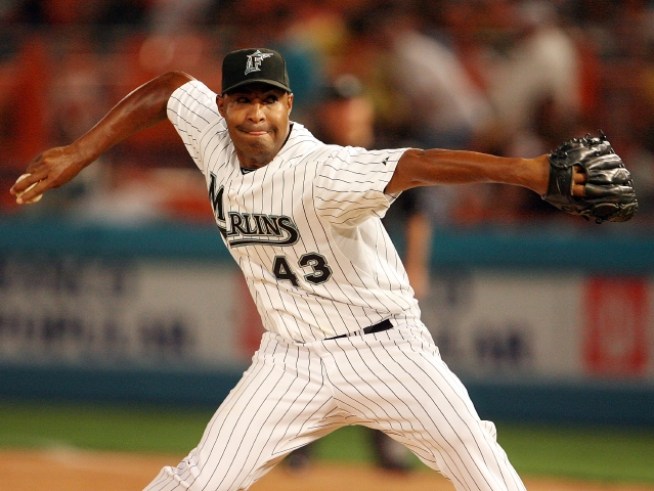 Getty Images
Relief pitcher Jose Veras #43 of the Florida Marlins pitches against the Los Angeles Dodgers during the Marlins home opening game at Sun Life Stadium on April 9, 2010 in Miami, Florida. The Dodgers defeated the Marlins 7-3.
A person familiar with the situation says the Chicago Cubs and reliever Jose Veras were closing in on a $4 million, one-year contract.
The person spoke Tuesday on the condition of anonymity because the deal with the 33-year-old right-hander was pending a physical.
Veras would get $3.85 million next season, and the Cubs have a $5.5 million option for 2014 with a $150,000 buyout. He can make an additional $750,000 annually in performance bonuses based on games finished.
Veras was 0-5 with a 3.02 ERA in 67 games last season for the Houston Astros and Detroit Tigers, who acquired him on July 29.
Detroit declined a $3.25 million option on Veras in November and opted to pay a $150,000 buyout.