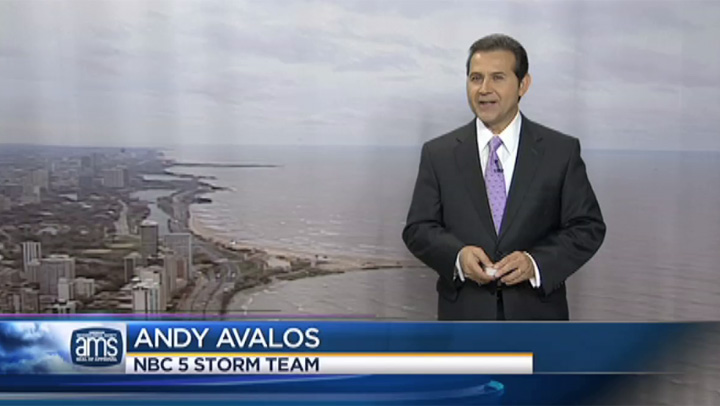 Powerful wind and wave action headline the conditions for today as "Superstorm Sandy" continues its onslaught just to our east. Strong wind flow today is a joint venture between weakening, but still powerful Sandy and ridge of high pressure to our west keeping the squeeze on us locally.
NWS still has High Wind Warning for NW Indiana until 7 PM where wind gusts could reach 50 to 60 mph at times. Not as strong on our side of the lake, but rather impressive nonetheless with gusts between 35 to 45 mph inland and 45 to 50 lakefront areas.
The huge waves are a by-product of powerful wind field over the friction free waters of Lake Michigan. The biggest waves heights in open waters could reach 20 to 25 feet with some of these hitting the Indiana shoreline from east of Gary to Michigan City. With wind slightly west of north, should keep waves on our side smaller, but could still top 20 feet. These waves can produce flooding conditions in certain spots, so NWS has keep Lakeshore Flood Warning going until 4PM tomorrow afternoon from Cook county east to Lake and Porter counties. Even though winds will start to subside in next 12 to 24 hours, momentum will take a while to ease and reduce wave heights.
Certainly a lot more clouds moving in from east to west today from Sandy, but air is still very dry, so nothing more than a few showers possible in NW Indiana expected between now and tomorrow morning. Wind still brisk tomorrow, but trend will be to for less wind tomorrow and even more so Thursday.
All systems good…