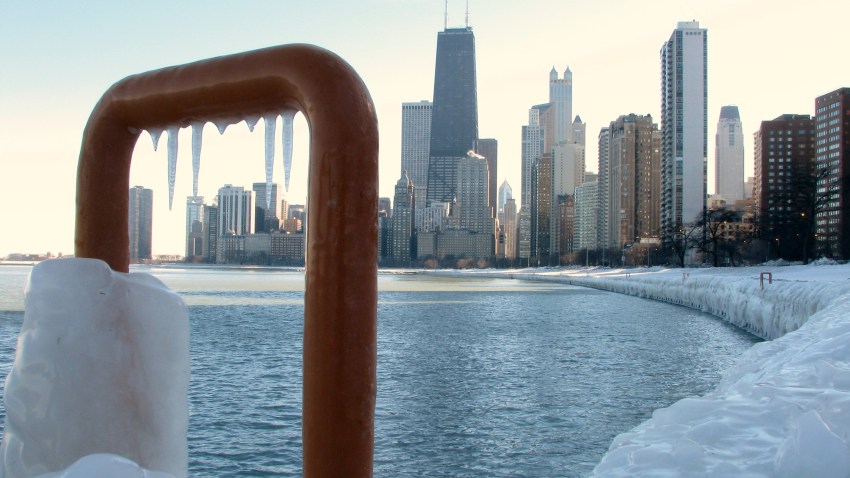 Photos | Share Your Photos | Forecast | Closings
Traffic | Airports | Metra | CTA | Chicago OEMC
The high temperature in Chicago is expected to get above freezing every day this week, and that coupled with some rain in the forecast, could really start to melt all that snow.

Highs on Sunday rose to above 40 degrees, and while a northwest wind will chill things off a tad today, by Tuesday the warm-up will really get underway. High temperature will creep into the 40s on Wednesday, and the warm trend will continue through Friday, when the mercury could reach into the upper 50s.
"A lot of people are ready to thaw out," NBC Meteorologist Ginger Zee said. "They're going to get it."
Forecasters are keeping an eye on area rivers and streams, because all that melting snow, along with some mid-week rain, will cause them to swell.
As far as home care goes, weatherproofing experts recommend you shovel snow away from the foundation of your house to reduce risks of water flooding in your basement. And if you live in a building with a flat roof, it's a good idea to carefully clear off some of the snow so meltwater doesn't accumulate on the roof and cause leaks.
And remember, all that thawing and nightly re-freezing in the coming days will make conditions ripe for black ice on roadways and even sidewalks. Be careful out there.