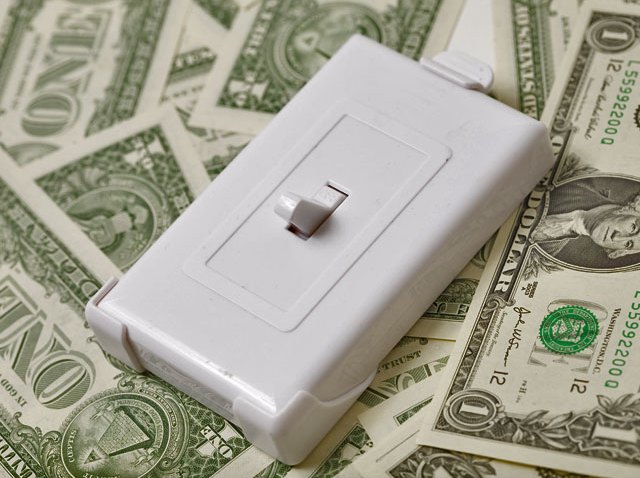 July was the seventh warmest (based on average daily temperature) on record for Chicago and August is off to a steamy start as well.

While that has meant fun in the sun for many Chicagoans, it has also meant huge energy bills.

"It's like, 'Wait a minute. How come it was $61 last month and now its $147?' That just doesn't sound right. It has more than doubled," said Chicago's Jacqueline Fuhrmann.

Fuhrmann is something this summer that she has never been before: unemployed.

"Every penny counts," she said.
ComEd says Fuhrmann is not alone when it comes to high-energy bills. Residential customers used 12 percent more energy in June 2010 versus June 2009, and an estimated 55 to 65 percent more energy in July 2010 versus July 2009.

That's the main reason that we are all opening our ComEd bill and gasping, says ComEd Energy Doctor Maryl Freestone.

"One year ago, in July, the average high temperature was 78 degrees. The average high temperature for July 2010 was 87. So that is a nine degree difference, that's a huge jump," she explained.
As Augusts' heat continues, ComEd suggests three things you can do to reduce your energy bill today:
Draw Your Shades During The Day


"Keep the shades closed so no direct sun light into your home. About 40 percent of the heat that comes into your home comes in through windows," said Freestone.
Turn Big Appliances Off During The Day


"Avoid using your heavy appliances like washer, dryer, dishwasher during the middle of the day. Use those in early morning or evening when it's cooler outside. It will keep your air conditioner from working as hard in the middle of the day. Instead of using your oven inside use microwave or go outside and barbeque that will help," said Freestone.
Have A Fan? Use It.
"The wind chill effect from the fan will keep you cool, you might be able to raise the thermostat a little more," Freestone explained.
And raising your thermostat, especially when you are not home, is the best way to save.

"That is one way to save energy is instead of keeping your thermostat setting at a nice arctic temperature, just raise it one or two degrees higher that you typically would. You might find out that you are still perfectly comfortable and save some energy," the Energy Doctor said.
ComEd recommends setting it between 75 and 78 degrees. And Freestone says it doesn't do any good to leave it off then turn it way down,

"If you are gone for several hours you should turn it off. If you come in and turn the temperature down to 62 thinking, 'Oh it's going to cool my house faster,' it doesn't cool down any faster if you lower the thermostat dramatically. Leave it off when you aren't home and when you arrive, set on constant level. Use a programmable thermostat if you have one," she said.
The tips sit well with Fuhrmann, who just wants to save some cash and get a job.

"Being laid off in the summer isn't too bad. I'm getting tan, getting exercise by swimming and walking. But I am the type of girl who likes to work," she said.