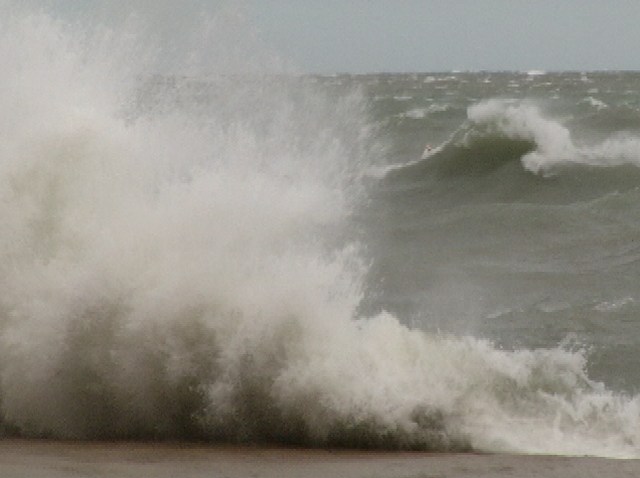 A low pressure system from the south is expected to help create strong winds and high waves on Lake Michigan Sunday afternoon, prompting the issuance of a gale warning.
The gale warning will take effect at 4 p.m. and last until 1 a.m. early Monday, bringing with it sustained gale force winds and gusts, and six- to eight-foot waves that will build tonight before diminishing Monday, according to the weather service. But a small craft warning is already in effect for Lake Michigan due to strong winds out of the North.
Affected areas for the gale warning include Lake Michigan from five nautical miles off-shore to mid-lake, including areas along the Illinois and northwest Indiana coastlines, according to the weather service
A gale watch is issued when the risk of gale force winds of 34 to 47 knots are imminent or occurring, according to the weather service.
The low pressure area is expected to move into the Chicago area Sunday afternoon and combine with a ridge of high pressure across the northern Great Lakes, according to the weather service.
The weather service warns that operating a vessel in gale conditions requires experience and properly equipped vessels, and recommends that mariners without proper experience seek safe harbor prior to the onset of gale conditions.