Monday started with rain and ended with snow and colder temperatures.
Counties to the west and northwest of Chicago -- Lake, DeKalb McHenry and Boone counties -- were under a Winter Weather Advisory by 5 a.m. Monday, with the front moving eastward.
Temperatures in the area were generally between 45 and 50 degrees at 5 a.m. but were expected to fall throughout the day. Snow accumulations between 1 inch and 3 inches are possible by the evening and nighttime hours, with the heaviest accumulations in areas north of Chicago, NBC 5 Storm Team meteorologist Andy Avalos said.
"The more concentrated snow bands will up to the north and west and then we'll get a piece of that energy to wrap around later this afternoon and early this evening," Avalos said.
Mix of Rain, Snow Sock Chicago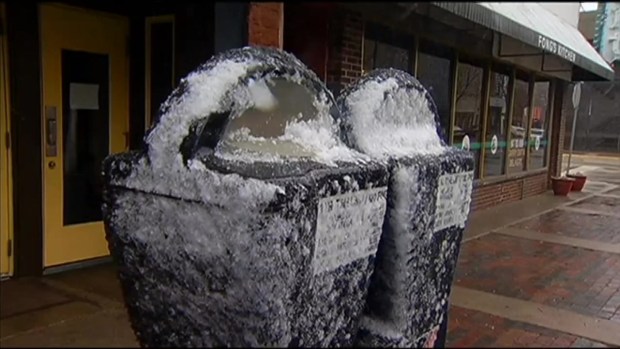 Forecast models predicted 2.3 inches of snow in Rockford, 1.9 inches in Waukegan, 1.3 inches at O'Hare International Airport, and 0.4 inches in Gary, Indiana by 9 p.m.
The day started soggy and foggy, with temperatures in the upper 40s. By noon, the temperature will be about 36 degrees and even lower, into the 20s, by the evening.
Snow began moving out of the area by the evening rush hour.
On Tuesday, the mercury will struggle to rebound into the 30s with cold, windy conditions persisting.
Wednesday's high is expected to be about 35 degrees, with Thanksgiving Thursday offering temperatures in the mid-20s and windy conditions.
The Strange Beauty of Chicago Winters

18 Images of Chicago Summer to Warm You Up