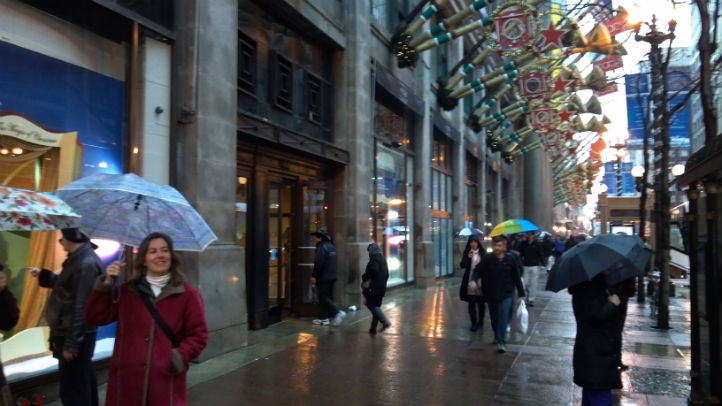 Chicago's record snowless streak officially ended Thursday, but not by much.

After 290 days without snow, the area was brushed with a thin white coating that covered suburban yards and a few Chicago rooftops. It was far less than expected in some spots and nearly non-existent in others.

So how much did we get?

A mere 0.2-inch of snow was measured at O'Hare International Airport and 0.3 at Midway. Suburban totals topped out at 3.9 inches in Winnebago, 1.4 inches in Rockford and half an inch in Palatine.

Translation: Snowfall amounts remain way under traditional totals. Rainfall and wind-gust numbers, on the other hand, were much stronger.

Michigan City and Carbon Hill saw whopping 66 mph and 59 mph winds, respectively, on Thursday. Towns in DuPage County felt 51 mph winds and Burnham had 46 mph gusts.

Waukegan measured the most rain with 1.87 inches. O'Hare, Midway and DuPage County follow with 1.26 inches, 1.12 inches and .79 inch respectively.

Still the storm left thousands without power and thousands more stranded at airports.

More than 30,000 people were without power in northern Illinois as of 8 p.m., according to Arlana Johnson, a spokeswoman for Commonwealth Edison. The western suburbs were the hardest hit, with more than 27,000 people without power, Johnson said.

As of 6 a.m. Friday morning power remained out at 11,000 residences, including 8,600 in the west suburbs.

At O'Hare and Midway, flights were making their way out on the busiest flying day of the holiday season. About 200,000 people will travel through O'Hare Friday, and nearly 2.4 million passengers will fly through Chicago's two airports through Jan. 2.