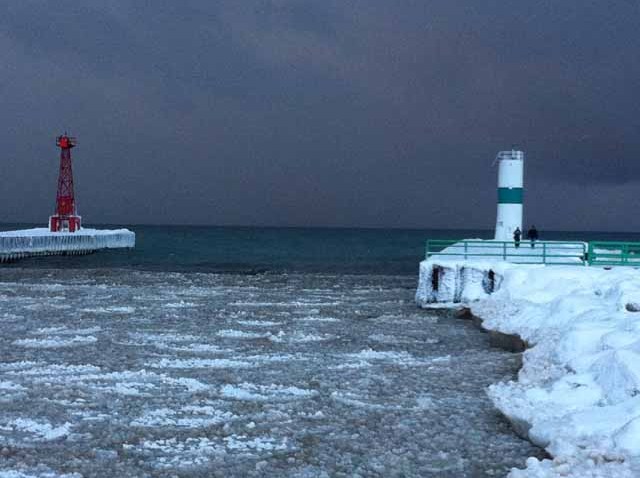 Some light sleet and freezing rain on Sunday is only a tiny taste of what's on the way for Chicago.
Photos | Share Your Weather Photos | Forecast | Closings
Traffic | Airports | Metra | CTA | Chicago OEMC
On Monday, snow will start to develop in the evening, bringing a couple of inches of accumulation by Tuesday. But then the real storm hits.
A Winter Storm Watch goes into effect Tuesday evening as a much larger system comes in to play, bringing a ton of moisture with it.
NBC Chicago Meteorologist Ginger Zee said a large area of low pressure will churn up moisture from the south and east of the city. The heaviest snowfall will also be south and east of Chicago. It could bring as much as 4 inches widespread, and 8 to 12 inches in some locations, Zee said.
That's on top of what falls Monday -- so some spots could get 15 inches or more in total.
Areas to the north and west of Chicago, like Rockford and southeast Wisconsin will get less – probably an inch to 3 inches more than what fell on Monday.
"It's going to be a very interesting storm system to watch either way, I promise you," Zee said. "You're going to see some blowing snow because the winds are going to be super-high, and you'll also see some blizzard-like conditions, especially the farther south and east you go."
Remember, if you have a great weather photo, e-mail it to us at isee@nbchicago.com. It could be featured on TV!