Chicagoans aren't strangers to spring snow, but just how late in the season is normal?
Not this.
The latest Chicago has seen at least 2 inches of snow was April 26, 1910. That record could be broken Saturday.
Spring Snow in Chicago? Here's What to Expect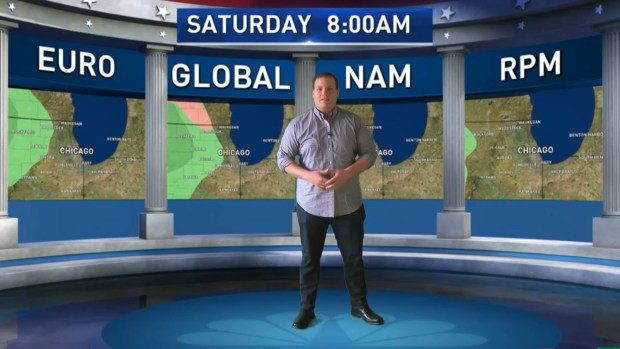 Portions of the area are expected to see measurable snow late Saturday afternoon and evening, with some model predicting as high as 5.5 inches at O'Hare Airport.
The lowest projection as of Friday was 1.9 inches.
NBC 5 Storm Team Meteorologist Pete Sack called it a "very, very strange snow system."
Chicago Weather: A Look at Snow Totals for Weekend Storm
Typically, the area doesn't see over an inch of snow after March 17, according to the National Weather Service.
The latest the area has seen at least 0.1 inches of snow was May 11, 1966.
Check back for the latest snow total projections and track this developing system here.