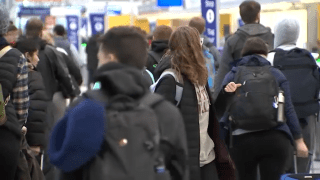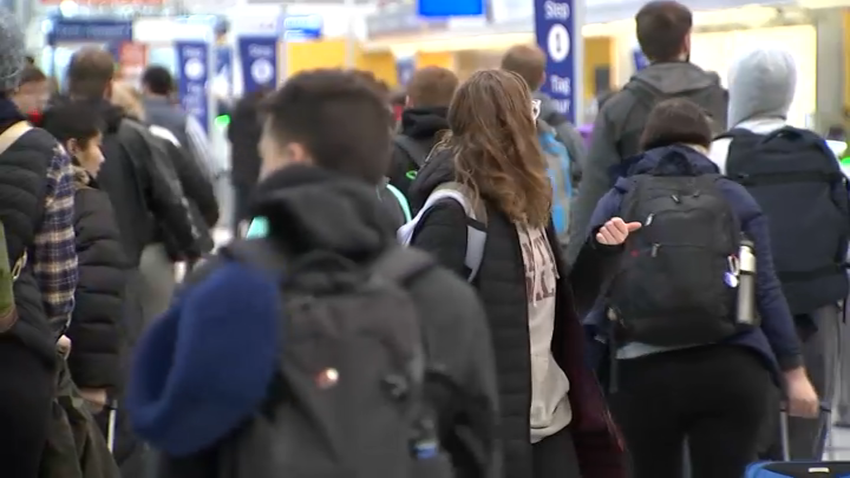 A ground stop was issued at O'Hare International Airport and hundreds of flights were canceled at both Chicago airports Friday evening as snow fell across the Chicago area.
As of 9:30 p.m., 689 flights had been canceled at O'Hare while Midway International Airport had canceled 169 flights, according to the Chicago Department of Aviation. Average delays at O'Hare were 42 minutes while delays at Midway averaged around 30 minutes.
The snow will likely transition to freezing rain and sleet in the overnight hours before becoming all rain by dawn Saturday.
A moisture-filled system moved into the Chicago area in the afternoon hours, beginning as snow before heightening during the evening rush hour.