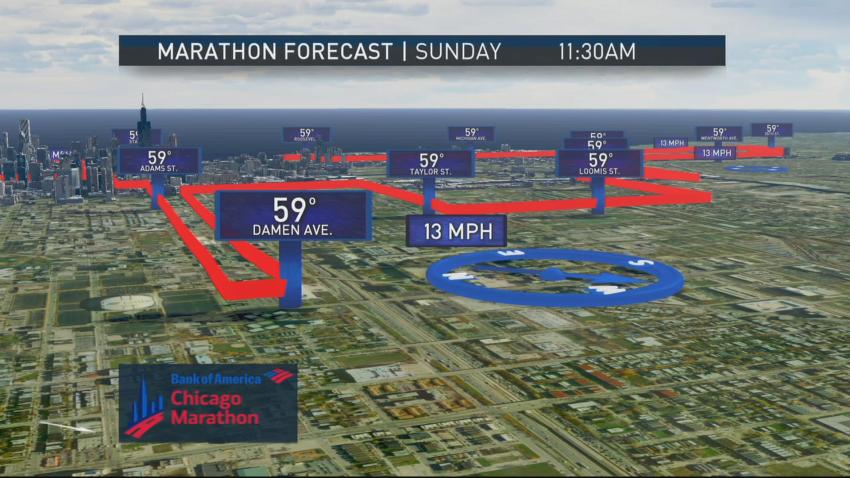 When runners step up to the starting line for the Bank of America Chicago Marathon Sunday, the weather might not be perfect.
Though the overcast skies are ideal for runners, there is a chance for periodic light rain showers throughout the race. There's also a chance for a potential thunderstorm to make its way into the forecast.
Temperatures at the start of the marathon are expected to sit in the upper-50s, where they will likely stay through the race.
Winds will be coming out of the northeast at 5 to 15 mph.
The conditions won't be the worst runners have seen in the Chicago Marathon. Previous years have seen everything from scorching summer temperatures to even snow.