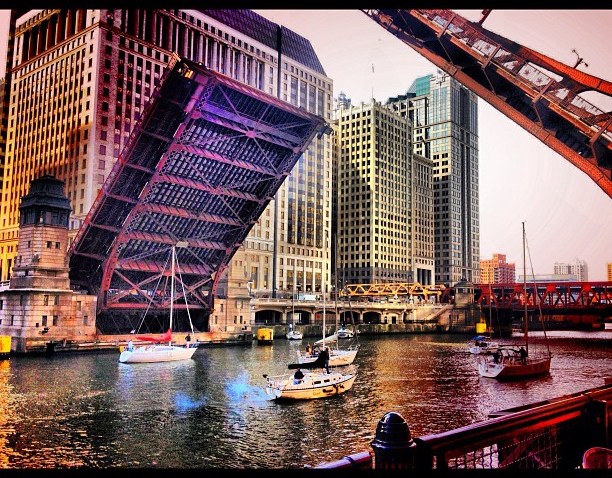 It was constructed in 1922, and now CDOT says it's time for a tear-down. The Wells Street drawbridge over the Chicago River is being completely rebuilt, and that means major traffic detours for an entire year.
Beginning Monday. November 5th, CDOT will close the bridge, meaning pedestrian and vehicle traffic will be detoured to either Clark or LaSalle crossing the river the the heart of the Loop. For cyclists commuting to the Loop, Clark street is the preferred alternate, according to the City.
For CTA bus riders on the No. 11 and No. 125 routes, it's a detour of Kinzie, to LaSalle, then Wacker, back to Wells.
The construction will also impact the CTA elevated train line that runs along Wells, specifically for two separate nine-day stretches, one in early March of next year, the other in late April. When those dates are finalized, CTA officials will come up with a plan to bypass that busy section of the loop track, used by the Brown, Red, Yellow, and Purple Lines.
The brand new bridge will be built off-site, and eventually will be shipped on barges, piece-by-piece, to the Wells Street site.
For a complete project break-down, check-in here on the CDOT site.