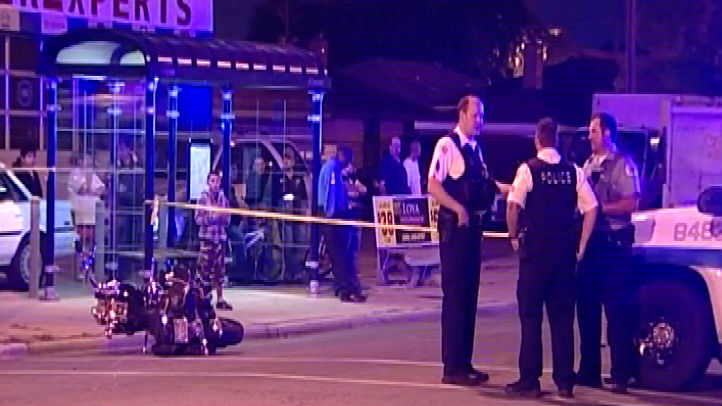 A motorcyclist was killed Tuesday night when he was struck by an SUV on Chicago's northwest side, police said.

The 42-year-old victim was riding eastbound on Diversey at about 8:53 p.m. when a black Infinity pulled out of a parking lot right in front of him, police said. The man sideswiped the vehicle and was thrown off. A second vehicle crashed into the motorcycle, police said, and fled.

The man, identified as Stanislaw Galek of the 1000 block of North 39th Avenue, was transported to Loyola Medical Center, where he was pronounced dead.

The driver of the Infinity, 28-year-old Maria Mora, was cited for driving without a license and failing to stop and yield for a motorcycle.

Police News Affairs said they are not looking for a second vehicle.